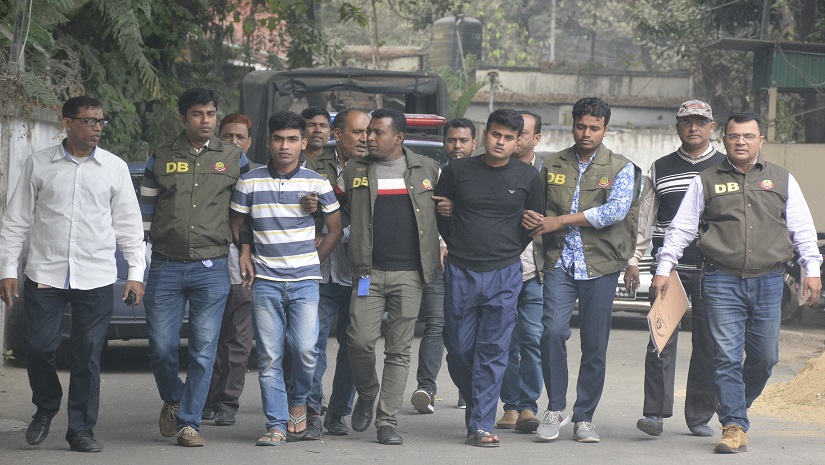 Two suspected Bangladeshi security guards detained by police on Tuesday night have confessed their involvement in killing of a Chinese citizen last December with a view to looting his money, said police.
During the primary interrogation, two arrestees -- Rauf and Enamul -- told police that they got frustrated after seeing the life style of rich people in the area and were looking for a chance to change their fates.
According to confessional statement before police, the duo observed Chinese citizen Jianhui Gao for some days and made a plot to kill and loot him as Gao was a big businessman and used to bring huge amount of cash every day.
Two security guards of the 11-storey building at Banani where Chinese national Jianhui Gao was found buried has been arrested and said they killed him to loot his money, Abdul Baten, additional commissioner of Detective Branch of Dhaka Metropolitan Police said at a press briefing at DMP media centre on Wednesday.
He added, the arrestees were the security guards of house No. 82 on Road No. 23 in Banani where Jianhui Gao was staying, A DB team (North) of the DMP launched a special drive in Banani area Tuesday night and arrested the two suspects.
The team also recovered a mobile phone of the victim, Tk 1, 21, 500 in cash and some other stuff, including a bucket, a towel, a piece of wood, used to execute the killing mission, said the police official.
On December 10, Rauf and Enamul entered the flat of Jianhui Gao and strangulated him to death by using a towel and looted Tk 349,000 from the flat.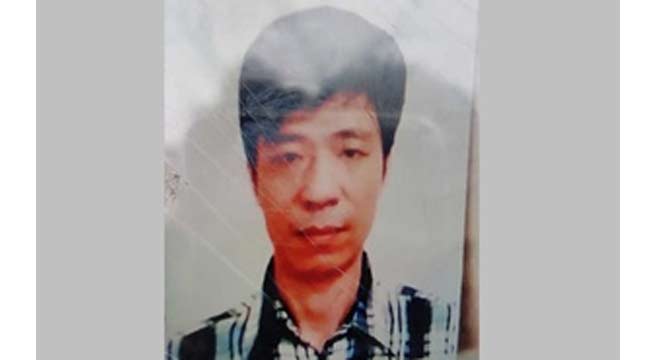 File photo of killed Chiese citizen Jianhui Gao
They also buried the Chinese national behind the same building at the night, added Abdul Baten.
The body of Jianhui Gao, 47, was found buried behind the building in Banani on December 11.
Jianhui was a stone supplier for the Padma bridge project and lived in a rented flat on the sixth floor of the 11-storey building on road 23, according to police.
A caretaker of the building called the police on the morning of December 11 after noticing Gao's hair and a part of his feet on the ground.
The Chinese Embassy and the Criminal Investigation Department of police were also informed. Police exhumed the body in presence of embassy officials around 12:30pm on the day.
Doctors conducted autopsy of Gao at Dhaka Medical College morgue on December 12. He was strangulated to death, said sources at the morgue.
Victim's wife Zhang Shu Hong filed a murder case with Banani Police Station against unnamed accused, after flying in from China on December 12.
Kamruzzaman