---
Lawsuit filed against DIG Mizan, ACC Basir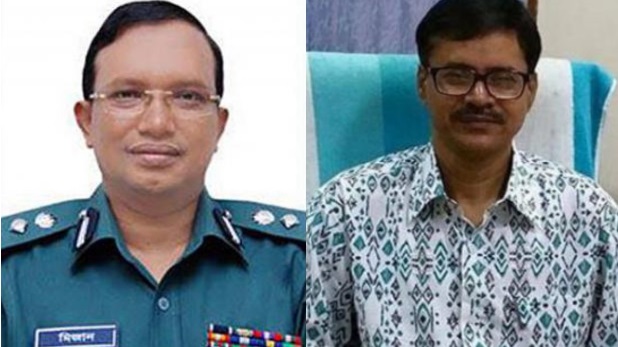 Bangladesh's Anti-Corruption Commission (ACC) has filed a case against suspended deputy inspector general (DIG) of police Mizanur Rahman and suspended ACC director Khandaker Enamul Basir in connection with an alleged exchange of taka 4 million in bribes.
The case was filed on Tuesday after forensic tests confirmed authenticity of the audio clips involving the two respective officials where they spoke on financial transactions.
ACC director Sheikh Fanafillah filed the case with the anti-graft watchdog's Integrated District Office-1 in Dhaka.
Earlier, the ACC found incriminating evidences of involvement of Enamul Basir and DIG Mizan in the alleged bribery scam.
Basir, who was tasked with investigating the sources of properties belonging to DIG Mizan, reportedly leaked the probe report to the DIG in exchange of bribes.
In a dramatic turn of events, Basir was suspended on this ground, while Mizan, who faces corruption charges of amassing illegal wealth, was handed down a similar punishment.
During a television interview, DIG Mizan claimed that Enamul Basir took bribes promising him a clean chit.
Audio clips of mobile conversations between the duo were aired on television.
On June 24, the ACC filed a case against Mizanur Rahman, his wife, brother and nephew accusing them of amassing illegal wealth.
The ACC has found evidence of Mizanur's illegal assets worth over Tk 30.7 million.
On July 2, a Dhaka court sent Mizanur Rahman to jail after turning down his bail appeal in a graft case filed by the anti-corruption agency.
Last year, the ACC launched a probe into the wealth of DIG Mizan after he was relieved of duties following allegations of torturing a woman. Basir was a member of the ACC probe team tasked to probe the DIG's wealth.
Kamruzzaman