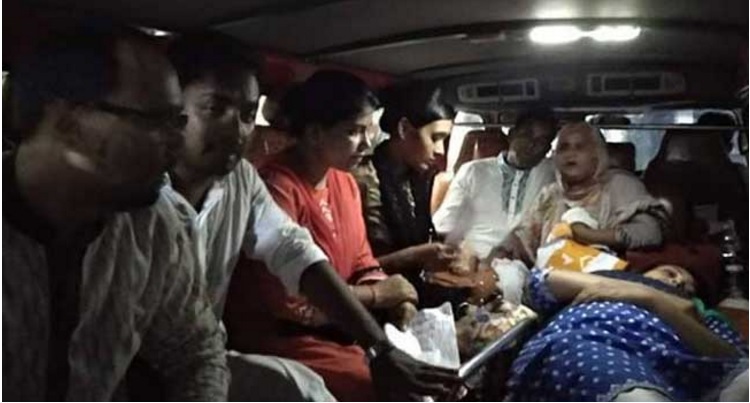 A deprived female activist of the ruling party-backed student wing Bangladesh Chattra League (BCL) attempted suicide on Tuesday late night, according to sources.
The agitated BCL activist, Jarin Dia, also came to limelight after she along with some other deprived activists were attacked at Dhaka University's Madhur Canteen recently.
Former central committee member of BCL, Dia, is a resident student of Begum Rokeya Hall of Dhaka University.
Dia tried to suicide by taking excessive number of sleeping pills, said her hall mates and political friends. "We have taken her to Dhaka Medical College Hospital (DMCH) in a critical state. But she is now out of danger", said a rescuer of Dia.
A female leader of BCL central committee confirmed at late hours on Tuesday (around 3:15am) that Dia has been admitted to the emergency Department of DMCH. "We are with her".
At around 4:10am BCL Social Services Secretary, Rana Hamid, informed that Dia was out of danger. "We are shifting her from DMCH to Dhaka University Medical Centre by an ambulance."
Earlier, on May 13, Dia along with some others were attacked at DU's Madhur Canteen while holding a press conference protesting formation of controversial new BCL committee.
At least 14 deprived activists of BCL were wounded in that attack allegedly perpetrated by men patronized by BCL president Rezwanul Haq Choudhury Shovon and general secretary Golam Rabbani.
Dia posted on that incident in her social media page that went viral. She was later suspended from the organization.
Kamruzzaman