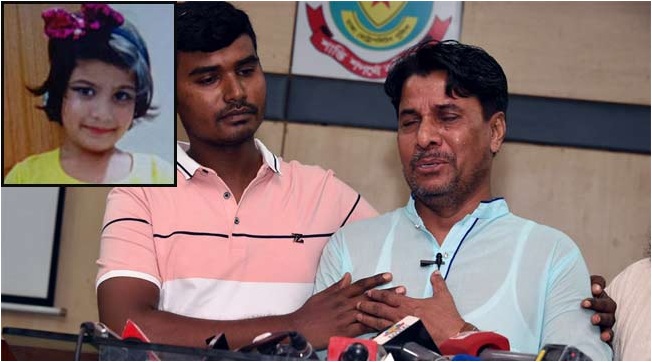 Please think over how you will keep your babies safe from those evil people. I have failed to protect my daughter from those devilish people living in the society.
Shocked and astounded father of raped and killed Sayma told this while talking with journalists on Sunday.
A seven-year-old baby Samia Afrin Sayma was raped and killed by one Haroon-or-Rashid hailed from Southern Cumillah district in capital Dhaka's Wari area last Friday evening.
Sayma's father also thanked police for arresting accused Haroon within such a short period. He demanded immediate execution of capital punishment of Haroon for his heinous act.
Sayma lived at the 5th floor of the building at Wari area with her parents. On that day she went to 7th floor to play with another kid lived there.
After visiting that house Sayma was returning home by lift where Haroon met here and allured her to show the beautiful roof of the building.
Haroon took Sayma to eighth floor and raped her inside a newly constructed floor. He sealed Sayma's mouth with his hand and raped her. At one stage Sayma lost her sense. Haroon thought she was dead, detained Haroon confessed before police.
Haroon also admitted to police that he tightened Sayma's neck with rope and pulled her to the kitchen room and fled the building.
"Some of you are also the father of daughters. Today my daughter was the victim of inhumanity. People came to know it through media", crying father of Sayma told journalists and urged all to be more careful about the evil doers in the society.
Kamruzzaman