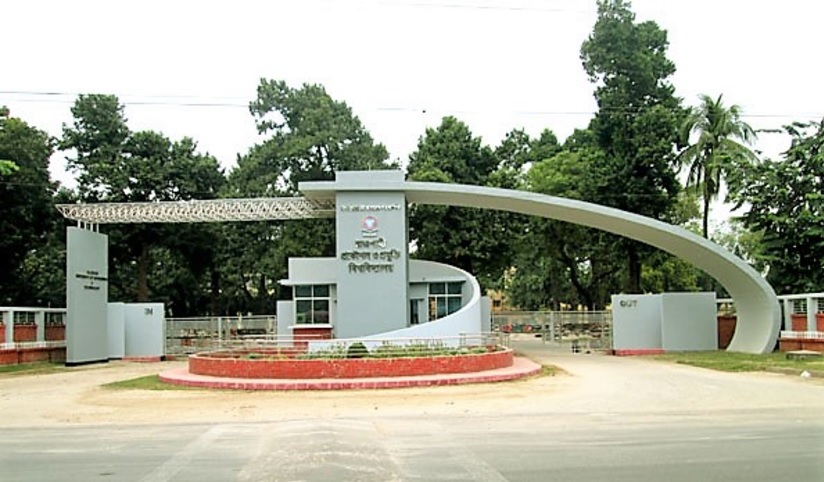 A security guard has been injured as an unidentified criminal attacked him with a knife and attempted to rob the Rupali Bank at Rajshahi University of Engineering and Technology early today.
Injured Liton, 40, was admitted to Rajshahi Medical College Hospital in critical condition, the Daily Star reports quoting police as source.
Shahadat Hossain Khan, officer-in-chargeof MotiharPolice Station, said the unknown criminal broke into the bank's gate and injured Liton with a knife just after the zero hour.
Thinking the guard dead, the man entered into the bank and attempted to break its vault, the OC said adding the man left the scene at a stage as he failed to break the vault.
Later around 6:00am, Liton managed to call the bank's manager, he said.
Informed by the manager, police visited the spot and gathered CCTV footage of 40 minutes where they saw involvement of one man in the robbery attempt took place between 12:00am and 12:40am, said Golam Ruhul Kuddus, additional deputy commissioner of Rajshahi Metropolitan Police.
He added that inspection of crime scene unit of Criminal Investigation Department and statement of the security guard showed involvement of not more than the one man in the robbery attempt.
Police was trying to identify the person, he said.
The bank's guard fell unconscious since he was knifed on his throat. He called the manager when he returned to his senses, the police official said.
Kamruzzaman