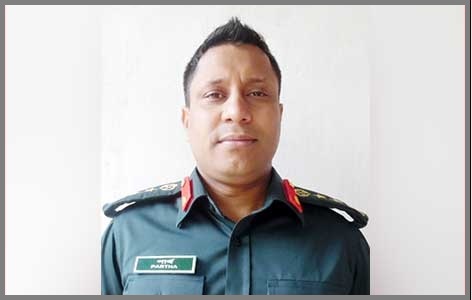 The Anti-Corruption Commission (ACC) has arrested Sylhet Deputy Inspector General (DIG) of prison Partha Gopal Banik from his residence in Dhaka's Green Road area in graft charges.
The arrest came after a drive conducted at his residence resulted in the seizure of Tk80 lakh, or 8 million "graft money".
Confirming the matter, ACC Public Relations Officer Pranab Kumar Bhattacharya said that the DIG was arrested after a drive conducted on Sunday by ACC Director Mohammed Yusuf.
Earlier in the day, DIG Partha appeared before the ACC after being summoned over graft allegations.
He allegedly committed corruption, and irregularities while serving as DIG (prisons) of Chittagong Range previously.
ACC Director Yusuf said: "We interrogated DIG Partha from 10am to 1:30pm, after which an ACC team conducted a drive at his Green Road residence, and found this huge amount of what we suspect is graft money."
He could not say where he got the money from, Director Yusuf said and added: "The Green Road flat is registered to his mother-in-law, but she never lived there. His car is registered to a friend, but is used by his family. The caretaker of the building said it belongs to him."
Kamruzzaman