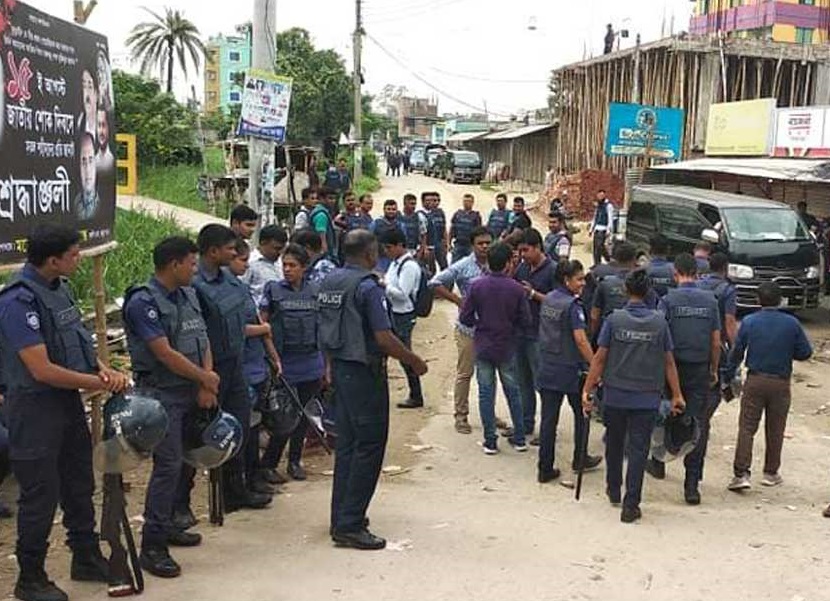 At least three suspected militants have been held till now in an anti-militant drive from a building in Narayanganj, neighboring district of capital city Dhaka.
The counter intelligence unit of Dhaka Metropolitan Police (DMP) had cordoned off the building, suspecting it to be a militant den.
The raid began as members of Terrorism and Transnational Crime (CTTC) unit surrounded the house near Tokkar Math area in Fatullah early Monday.
According to police sources, the arrested suspects have been identified as sons of former Bangladesh Bank deputy director general Joynal Abedin, Farid Uddin Rumee, 27, his wife Jannatul Foara Anu, 22, and his brother Jamal Uddin, 25.
Farid is a faculty member of the Department of Mechanical and Production Engineering in Ahsanullah University of Science and Technology (AUST), his wife is an Agrani Bank official, while Jamal was a faculty member of Khulna University of Engineering and Technology (Kuet), Narayanganj police Special Branch Inspector Sajjad Rumon confirmed, says Dhaka Tribune report.
Meanwhile, a bomb disposal unit has been dispatched at the militant den around 11:15am and are working there, Inspector Sajjad Rumon added.
Many police officials said they suspect that the house contains explosives and equipment for making bombs.