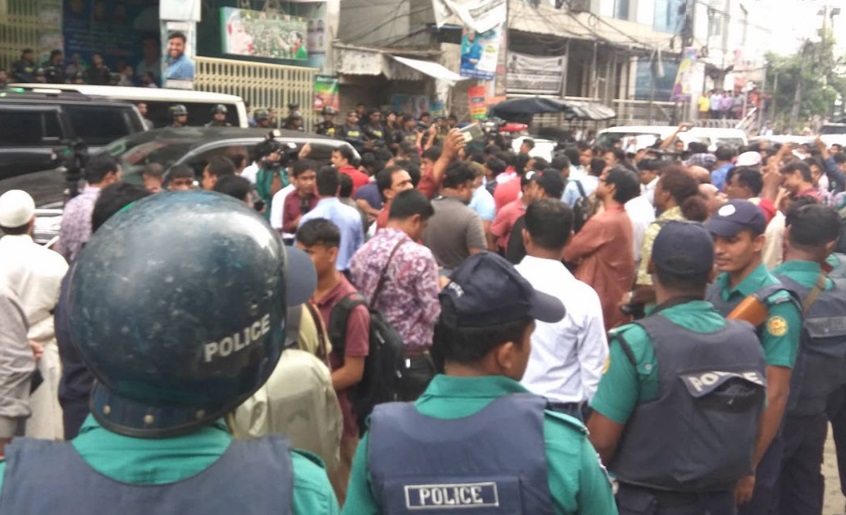 Hours after the arrest of Jubo League Dhaka South unit President Ismail Hossain Samrat, members of Rapid Action Battalion (Rab) started raiding his office in the city's Kakrail area on Sunday.
Rab executive Magistrate Mohammad Sarwar Alam along with Samrat entered the office around 1:40 pm, reports United News of Bangladesh.
The raid was going on till filing of the report at about 3:38 pm.
Earlier around 5 am, a team of Rab arrested Samrat and his associate Arman from Chauddagram upazila in Cumilla "on specific allegation", said Lt Col Sarwar Bin Kashem, director, legal and media wing of Rab.
A local representative, seeking anonymity, said Samrat had taken shelter in the house of transport businessman Monir Hossain at Kunja Sreepur village in Alkara union.
On September 24, the government imposed a travel ban on Samrat. Bangladesh Bank also sought details of Samrat's bank accounts.
Home Minister Asaduzzaman Khan Kamal recently said the Jubo League leader would be arrested if police found any proof against him.
Kamruzzaman