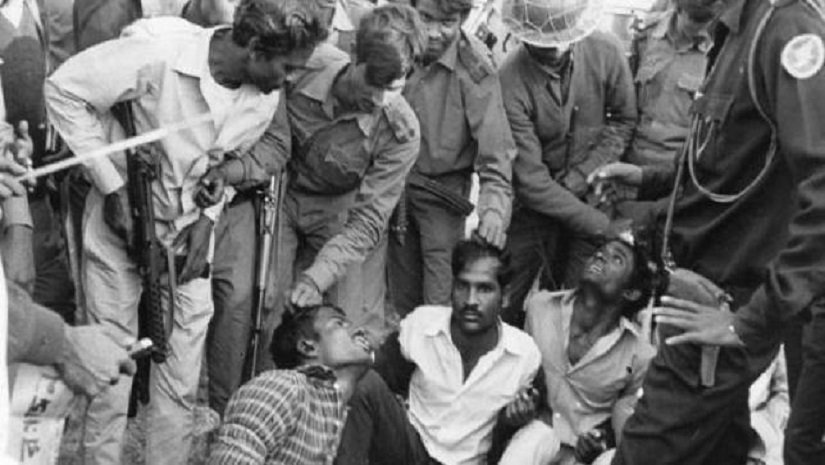 The Liberation War Affairs Ministry on Wednesday held the controversial list of 1971 Pakistani collaborators, or Razakars, amid huge outcry.
"We withheld the list as allegations were raised against the list of Razakars. We will publish the fresh list following scrutiny on March 26," Liberation War Affairs Minister AKM Mozammel Haque told English national daily The Daily Star.
The ministry on Sunday published the names of 10,789 Razakars, who collaborated with the Pakistan occupation army in carrying out mass killings and atrocities against the Bangalees during the nine-month-long 1971 Liberation War.
The list earned huge criticism countrywide as the names of many language movement veterans and freedom fighters were included in the list.
Amid criticism, Liberation War Affairs Minister AKM Mozammel Haque on Monday told reporters that his ministry did not prepare the list. They just published the list as it is provided by the home ministry, he added.
Refusing the Liberation War Affairs minister's claim, Home Minister Asaduzzaman Khan Kamal, however, told on Wednesday that his ministry did not give any list of Razakars, Al-Badrs and Al-Shams to the Liberation War Affairs Ministry.
Rather the home ministry provided a list of those who are accused under the Collaborators Act, the minister said while briefing media at his office at the secretariat in Dhaka Wednesday afternoon.
"It was not a list of Pakistani collaborators or razakars. Those who published it as the list of Pakistani collaborators should be punished," the daily New Age also quoted the home minister as saying.
Kamruzzaman