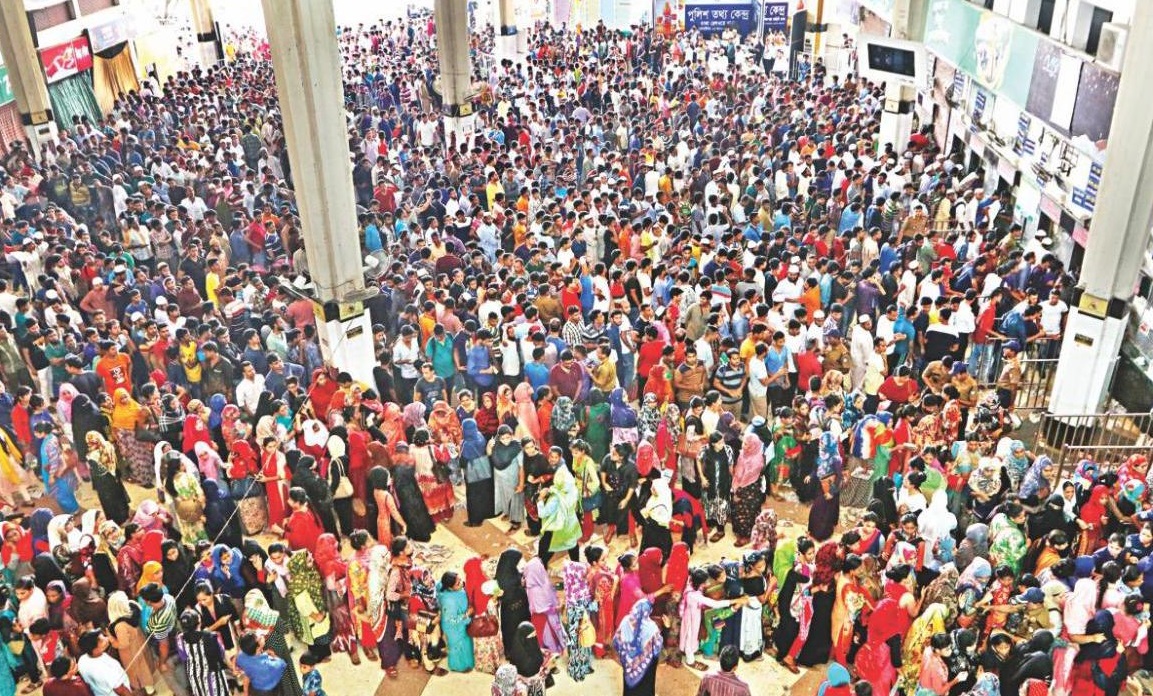 The selling of advance train tickets for Eid-ul-Adha holidays by Bangladesh Railway will be started from July 29.
With a view to hassle-free Eid journeys for holidaymakers, the Bangladesh Railway has also decided to sell 50% advance tickets online, similar to Eid-ul-Fitr.
Sale of tickets for intercity trains will continue till August 2, Railway Minister Nurul Islam Sujan told reporters at the Rail Bhaban in Dhaka on Tuesday morning.
The minister hoped that this time passengers will not face any difficulties like previous Eid over collecting tickets through mobile apps.
The advance tickets will be sold at five different railway stations in Dhaka including Kamalapur, Airport, Tejgaon, Banani, and Fulbaria (Old Railway Bhaban), the minister said.
According to the minister, the tickets for country's west bound trains will be sold from Kamalapur Railway Station.
Meanwhile, holidaymakers can collect advance tickets for Chittagong and Noakhali destinations from Airport Railway Station.
Besides, Mymensingh and Jamalpur-bound holidaymakers can collect tickets from Tejgaon Railway Station while Netrakona-bound Mohonganj and Haor Express will be sold from Banani Railway Station and holidaymakers of Sylhet and Kishoreganj have to collect their tickets from Old Rail Bhaban in Fulbaria area.
Advance tickets for intercity trains for travelling on August 7,8, 9, 10, and 11 would be sold on July 29, 30 and 31 and August 1 and 2 respectively, the minister said.
Eid-ul-Azha, the 2nd largest religious festival of Muslims, will be celebrated on August 12, subject to the appearance of the moon.
Kamruzzaman