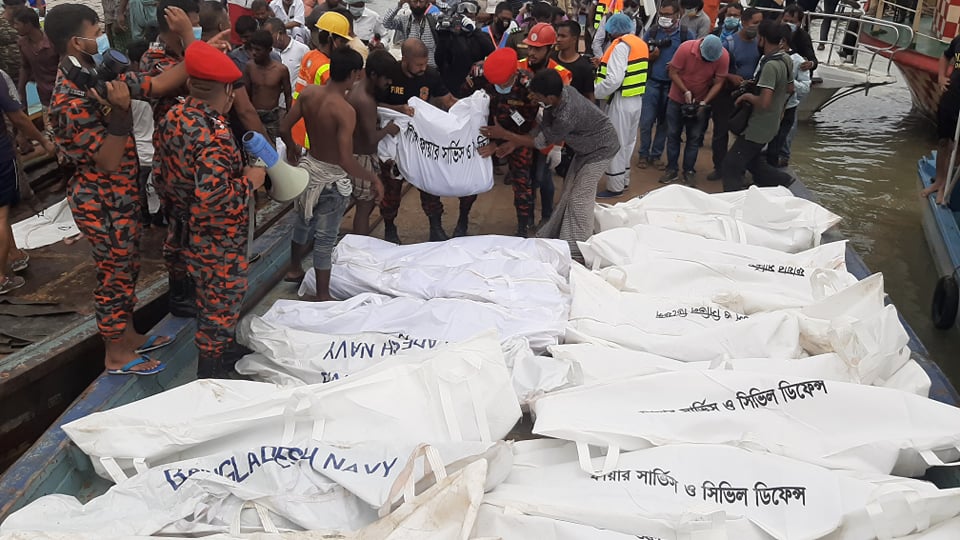 The US and France embassies in Dhaka and the British High Commissioner to Bangladesh extended their heartfelt condolences and sympathies to the families of those who died and to those injured in the tragic incident on the Buriganga River on Monday.
"Our thoughts and prayers go out to all affected by this serious accident," said the US Embassy in a message, reports United News of Bangladesh.
British High Commissioner to Bangladesh Robert Chatterton Dickson also expressed his sympathy to the victims.
"Deepest sympathy to the victims of the launch capsize in the Buriganga River this [Monday] morning. Thoughts and prayers with their families and friends," he tweeted.
The French Embassy in Dhaka, in a separate message, expressed deep shock and sorrow at the loss of lives in the launch capsize.
The Embassy also conveyed its deep sympathy to their families.
The Dhaka-bound 'MV Morning Bird' launch from Munshiganj sank in the river after being hit by another launch 'Mayur-2' near Shyambazar in the capital's old town Monday morning.
The death toll from the launch-capsize climbed to 32 until the night.
President Abdul Hamid and Prime Minister Sheikh Hasina also expressed profound shock at the loss of lives in the launch capsize.
They also prayed for the departed souls and expressed sympathy to the bereaved families.