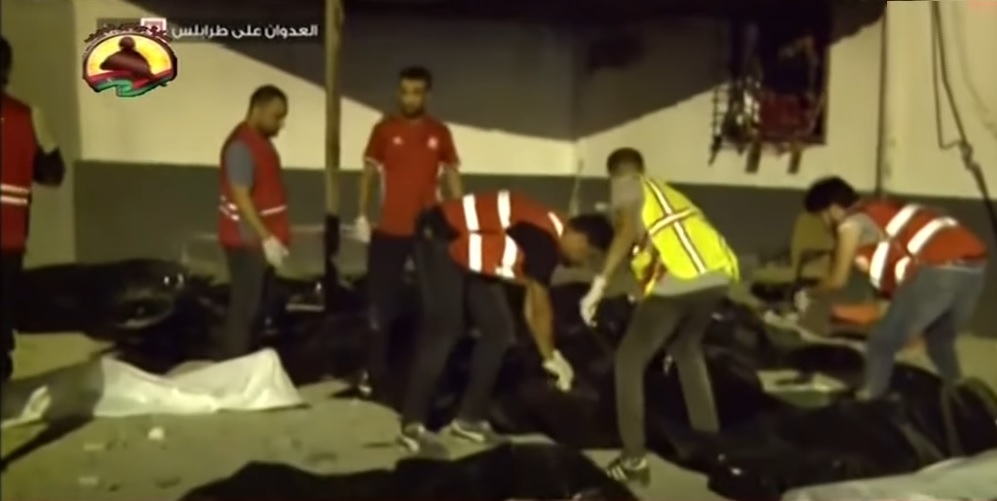 A Bangladesh national was killed while another went missing in the airstrike at a detention centre for migrants near the Libyan capital of Tripoli early Wednesday.
ASM Ashraful Islam, labour counsellor of the Bangladesh Embassy in Libya, only identified the deceased as Shahjalal from Madaripur, reports United News of Bangladesh.
''The body will be sent to Bangladesh as soon as possible after necessary formalities,'' he said.
Meanwhile, the news of death and missing spread a curtain of gloom at Dakkhin Khagchhara village of Mostofapur union in Madaripur sadar upazila.
The family of the deceased said they came to know about the death by Shahjalal's cousin Jewel Kazi who along with Shahidul Islam, brother-in-law of Shahjalal, was also staying at the detention centre during the air strike.
Jewel talked to the family over mobile phone on Thursday afternoon.
The family said Jewel was also injured in the strike and was undergoing treatment at a hospital in Libya. Jewel reported that Shahidul was missing after the airstrike.
Shahjalal Kazi, father of a 7-year-old daughter, Jewel and Shahidul left Bangladesh for Italy in May by paying an amount of Tk12 lakh each to a local broker named Nasir Shikder. They, however, were detained by Libyan authorities and kept in a migration detention centre later on.
Shahidul's brother Azizul Islam demanded the broker Nasir be punished for endangering the lives of his brother and two others, saying: "We have not been able to contact them ever since they left. Nasir had been telling us for the past few days that Shahidul has reached Italy, and if we pay him Tk2 lakh more, he will find a way for us to contact him.
"Nasir has been asking for more money from all three of our families. He needs to be questioned by the law enforcement agency," he added.
The airstrike claimed the lives of at least 44 people and wounded dozens of others, reports AP.
The Tripoli-based government blamed the attack on forces associated with General Khalifa Hifter, whose Libyan National Army has been waging an offensive against rival militias in the capital of the war-torn North African country since April, the report added.
The United Nations Security Council held a closed emergency session on the airstrike, and Secretary-General Antonio Guterres called for an independent investigation.
Kamruzzaman