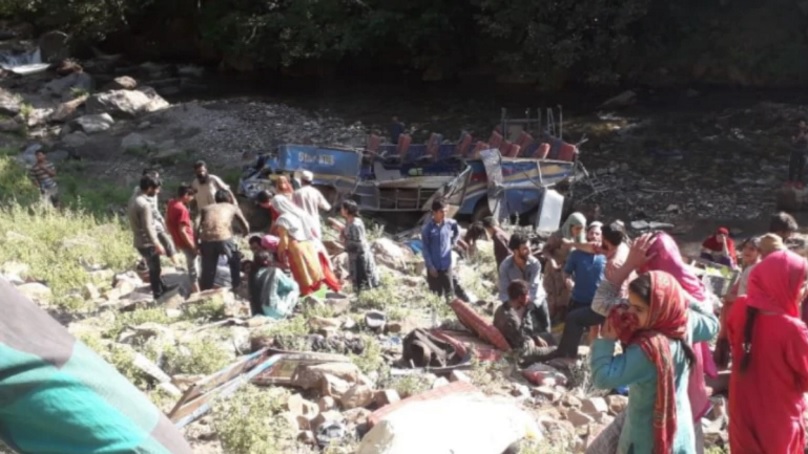 At least 35 people have been killed and 17 injured after a mini bus fell into a gorge in Jammu and Kashmir's Kishtwar district Monday morning.
The bus, which was on its way from Keshwan to Kishtwar, veered off the road and fell into the gorge at Sirgwari around 7:30 am, news agency PTI reported.
"Thirty-five people have died. Three injured were airlifted to Jammu. Another helicopter flew to Kishtwar to airlift more injured," Kishtwar Deputy Commissioner, Angrez Singh Rana, was quoted as saying by news agency ANI.
He said that the 28-seater bus was carrying 52 passengers when the accident occurred.
Governor Satyapal Malik has expressed grief over the loss of lives and announced Rs. 5 lakh each to the families of those killed.
He also directed the administration to provide best medical treatment to the injured.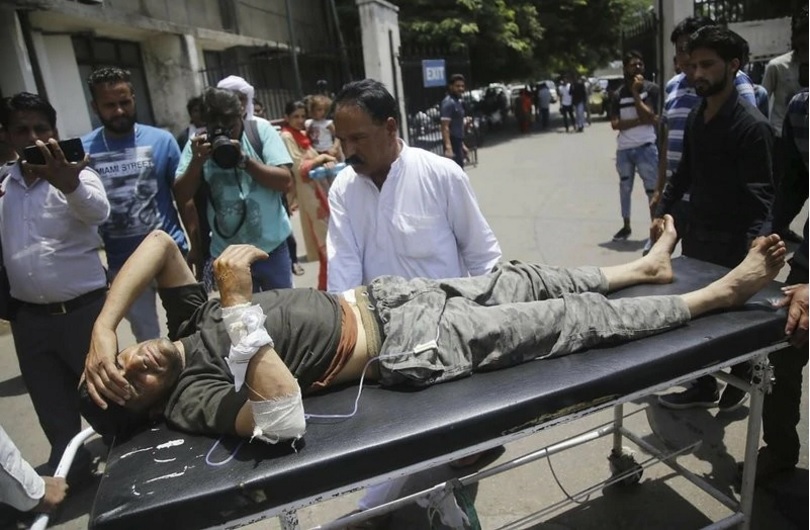 Governor Malik, in the press statement, said that all the reasons behind the accident will be investigated.
"All the reasons for such incidents will be probed thoroughly and strong decisions will be taken in the next SAC meeting to ensure strict action against those responsible for such avoidable incidents", Malik added.
He had directed officers of the Transport Department to take away unfit vehicles and untrained drivers off the road.
Prime Minister Narendra Modi called the accident heart-wrenching. "The accident in Jammu and Kashmir's Kishtwar is heart-wrenching. We mourn all those who lost their lives and express condolences to the bereaved families. May the injured recover at the earliest."
Home Minister Amit Shah and senior Jammu and Kashmir politicians Mehbooba Mufti and Omar Abdullah have also condoled the deaths.
"Extremely saddened to learn about the loss of lives due to a road accident in Kishtwar, Jammu & Kashmir. My deepest condolences to the families of those who lost their loved ones. I pray of the speedy recovery of those injured," Shah said.
Mufti added: "Saddened to hear about the tragic accident in Kishtwar. Deepest condolences to families of the bereaved."
Marking the accident news as terrible Abdullah said: "Terrible news coming in about the high death toll in a bus accident in Kishtwar. Condolences to the families of the deceased & prayers for the swift recovery of the injured."
Overloading, over-speeding and bad roads have led to tragic accidents in the hills of Doda, Kishtwar, Rajouri and Poonch districts in the past as well.
On June 27, 11 students of a private computer training institute died after their mini bus fell into a gorge in Pir Ki Gali area of the Mughal Road that connects the Rajouri-Poonch districts in the Jammu division.
Following this accident, authorities in Poonch district have banned all excursions by educational institutions unless specifically allowed by the district administration.
Kamruzzaman