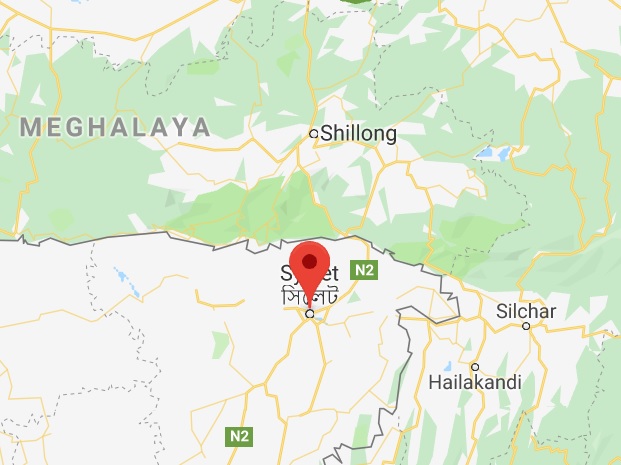 A Bangladeshi teenager was shot dead by Indian Khashia ethnic people at Bangladesh-India border area in Companyganj under eastern Sylhet district while he was grazing his cows in the bordering areas.
The deceased, Zakir Ahmed, 18, was son of Abul Kalam of village Lama of the upazila, reports United News of Bangladesh.
The victim was seriously injured when the Indian Khashias fired gunshots at him at Utma border point on Friday morning.
Local people said that Zakir went to the Indian border area to graze his cows.
Blood-stained Zakir was rescued and then sent to Sylhet Osmani Medical College Hospital where he succumbed to his injuries on Saturday afternoon while undergoing treatment.
M Tajul Islam, officer-in-charge of Companyganj police station, confirmed the incident saying 'I got the news of bullet injury of a person by the Khashias at Utma border'. The victim died from his injuries while undergoing treatment, he added.
Killing of unarmed Bangladeshi people in border by Indian Border Security Force (BSF) has been marked as one of the issues of bitterness between the two south Asian neighbors.
In answer to a question by a parliament member, Bangladesh's Home Minister Asaduzzaman Khan Kamal said in the house on July 11, 2019 that Indian Border Security Force (BSF) killed a total of 294 Bangladeshi nationals in last 10 years since 2009.
According to statistics placed by the minister, at least 66 Bangladeshi nationals were killed on the Bangladesh-India border in 2009 while 55 in 2010, 24 each in 2011 and 2012, 18 in 2013, 24 in 2014, 38 in 2015, 25 in 2016, 17 in 2017 and three in 2018.
The death figure, however, used by non-government sources is much higher.
According to local rights body, Odhikar, in the last 10 years between 2009 and 2018 at 414 Bangladeshi citizens have been killed in border by Indian BSF.
Besides, at least 1,144 Bangladeshis have been killed in border at the hand of BSF in last 19 years between 2000 and 2018, Odhikar report says.
Kamruzzaman