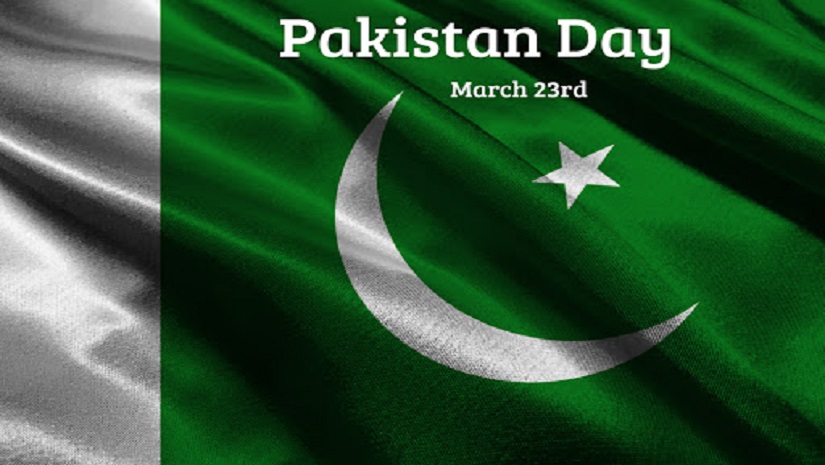 Pakistan High Commission in Dhaka on Monday observed country's resolution day, or Pakistan Day, with simplicity due to the worldwide outbreak of lethal coronavirus.
Starting with recitation from the holy Quran the program held at the high commission premises with limited scale amid prevailing tensions over scare of new virus.
To mark the day, Pakistani high commissioner in Dhaka, Imran Ahmed Siddiqui, raised country's national flag and read out special messages of country's President and Prime Minister on the occasion, said a statement.
Referring to the 80th anniversary of the adoption of historic Pakistan resolution in Lahore, the statement added that the adoption of the resolution heralded the launch of a heroic struggle which led to the establishment of Pakistan.
In his brief remarks, the High Commissioner felicitated Pakistanis all over the world on this auspicious occasion and emphasized the need for following the golden principles of "Faith, Unity and Discipline" as laid down by the Father of the Nation, Quaid e Azam Muhammad Ali Jinnah.
He remarked that 23rd March is a day of retrospection and renewal of our resolve to serve our beloved
History
The Pakistan day celebrates the adoption of Pakistan resolution by Muslim League at the Minar-e-Pakistan that called for establishing an independent federation comprising provinces with Muslim majority located in north-western and north-eastern regions of British controlled territories in India (excluding autonomous princely States) on 23 March 1940.
The Muslim League held its annual session at Minto Park in Lahore, Punjab, that lasted from 22 to 24 March 1940.
On this day a resolution was passed saying that Muslims in India wanted independence and separate homeland and they were persecuted in India.
Since then, the Pakistan Day is celebrated annually throughout the country as a public holiday.
Kamruzzaman