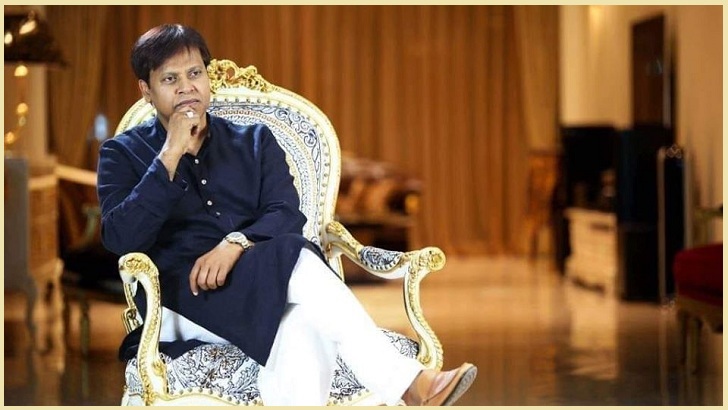 The public prosecution department of Kuwait has reportedly approached the country's central bank to freeze the company bank account of Bangladeshi lawmaker from country's mid-southern Lakshmipur constituency, Md Shahid Islam alias Papul, who has been detained in gulf nation on charges of human trafficking and money laundering, the Arab Times reported on Saturday.
The financial balance of Papul's company in Kuwait was around five million Kuwaiti Dinars (KD), including three million as the company's capital, the report said.
It added that the prosecutors made the move to stop the suspect from withdrawing money from these accounts as they are suspicious and will need to recover from it if the charges are proven in court.
Earlier on June 7, independent lawmaker Mohammad Shahid Islam, widely known as Kazi Papul, was arrested by authorities in Kuwait on charges of human trafficking and money laundering.
The lawmaker was arrested by the country's Criminal Investigation Department (CID) from his residence in Kuwait City. The public prosecution department denied bail to Shahid and sent to him to custody.
Later on June 16, Kuwaiti news reports said Papul revealed three Kuwaiti high officials' name, who had financial dealings with him during the ongoing interrogation in the gulf state.
Papul's detailed confession of providing 1.1 million Kuwaiti dinar to one of the ministries' high level official, a civil servant and an official of the interior ministry, reported Arab Times.
The prosecution decided to continue the detention of Papul and Murtaza Mamun, a close associate of Papul, for human trafficking and money laundering to complete the investigation.