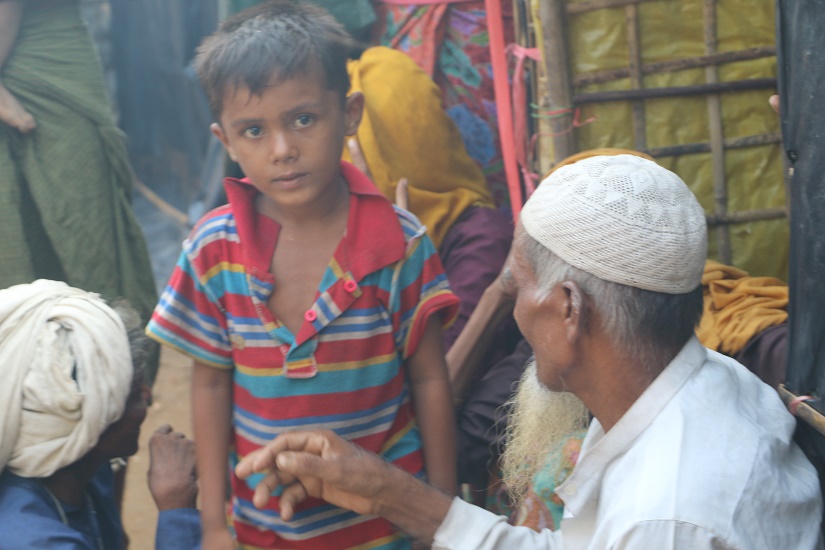 A seventy-years-old aged Rohingya man died from the coronavirus in Bangladesh's biggest Kutupalang refugee camp in the country's southeastern district of Cox's Bazar on Tuesday, according to official sources.
"The aged man took admission to a camp health center on Monday one day after he was tested positive for the virus. He died of the virus on Tuesday," Dr. Abu Toha MR Bhuiyan, chief health coordinator at the Refugee Relief and Repatriation Commissioner's (RRRC) office in Cox's Bazar, confirmed this reporter Wednesday night.
He added that with the new casualty report the total fatalities as of Wednesday in the crammed Rohingya makeshift camps in Bangladesh stand at 6.
According to RRRC official record, a total of 59 Rohingya refugees have been reported positive for the lethal virus out of 1,051 samples.
Of the infected Rohingya, however, 13 patients have already recovered the disease till the date, the record added.
Currently more than 1.2 million Rohingya refugees have been living in the squalid camps in Cox's Bazar for decades.
Of them around 750,000 Rohingya fled the August 2017 brutal crackdown in Myanmar's Rakhine state to Bangladesh.
The United Nations has termed the Rohingya as one of the most persecuted people in the world.
A genocide lawsuit is under the jurisdiction at the UN top court, International Court of Justice (ICJ), against the Myanmar for atrocities perpetrated against the Rohingya.