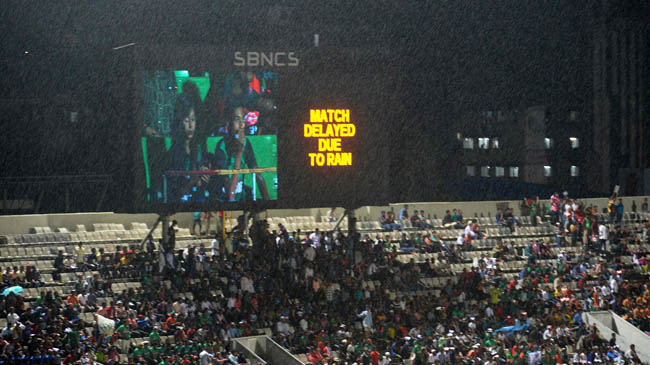 The toss of the final match between Bangladesh and Afghanistan in the ongoing T20 tri-nation series final has been delayed due to rain at the Sher-e-Bangla National Stadium in Mirpur, Dhaka on Tuesday.
The cut-off time for the match is at 9:40 pm (local time) and in the event of No Result in the final match, both the teams will be announced as joint champions as no reserve day has been allocated for any of the matches in the tournament.
This will be an opportunity for Bangladesh to win their first multi-team tournament final in Mirpur after losing all the three previous finals.
The pitch remained under cover due to continuous drizzling with normal play scheduled to start at 6:30pm.
Match officials will start curtailing overs from 7:30pm.
The trophy will be shared if the match is abandoned, according to the playing condition of the tournament.
Bangladesh were to yet to win any multi-team tournament in Mirpur.
Kamruzzaman