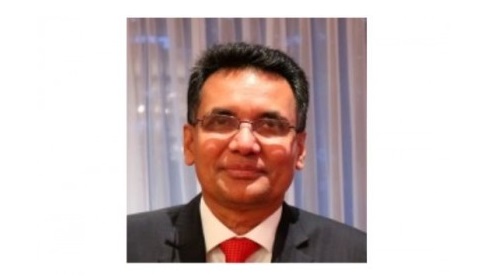 Bangladesh is goint to appoint a new envoy in Pakistan, according to a statement issued by the Foreign Ministry on Monday.
"The Government has decided to appoint Md. Ruhul Alam Siddique, currently serving as the Ambassador of Bangladesh to Portugal, as the next High Commissioner of Bangladesh to Pakistan," said the statement.
High Commissioner-designate Md. Ruhul Alam Siddique is a career diplomat belonging to the 11th batch of Bangladesh Civil Service (BCS) Foreign Affairs cadre. In his distinguished diplomatic career, Mr. Siddique served in various capacities in Foreign Ministry and Bangladesh Missions in Singapore, Berlin, New Delhi and Karachi.
Md. Ruhul Alam Siddique obtained his Masters in Public Administration from the University of Dhaka. He also did a Masters in Foreign Affairs and Trade from the Monash University in Australia.
Md. Ruhul Alam Siddique is married.
The current envoy of Bangladesh in Pakistan is Tarik Ahsan who arrived in Islamabad on 07 July 2016 and presented credentials to the President of Pakistan on 14 July 2016 as the 13th High Commissioner of the People's Republic of Bangladesh to the Islamic Republic of Pakistan.