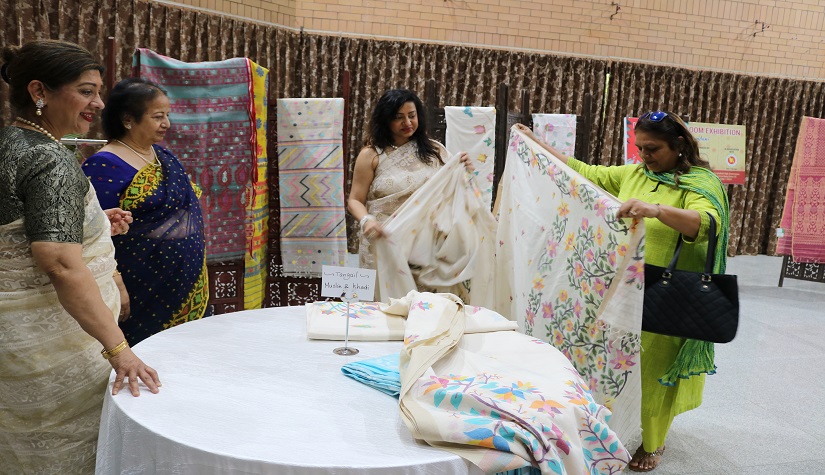 A day-long fair of jamdani, muslin and other handloom saris, the pride of Bangladesh, has caused a ripple of delight and a spree of purchase among the enthusiasts, says press release.
The creations of Mantasha Ahmed and Nasreen Jahan, the owners of two popular fashion houses in Dhaka, the spectacular display was organized by Association Fashion Designers of Bangladesh (ATDB) and Bangladesh High Commission (BDHC) Spouses Club in New Delhi.
It was opened by Bangladesh High Commissioner to India Syed Muazzem Ali at the mission's Maitree Hall.
For the Delhi lovers of Bangladeshi Jamdani -bright, colourful and full of motifs- the exhibits had in its display some of the master piece of weavers.
In 2013, UNESCO declared the traditional art of weaving Jamdani as an Intangible Cultural Heritage of Humanity and in 2016 Bangladesh received the GI status of Jamadani sari.
Today's mela was second such initiative by the same organizers in two years.
Kamruzzaman