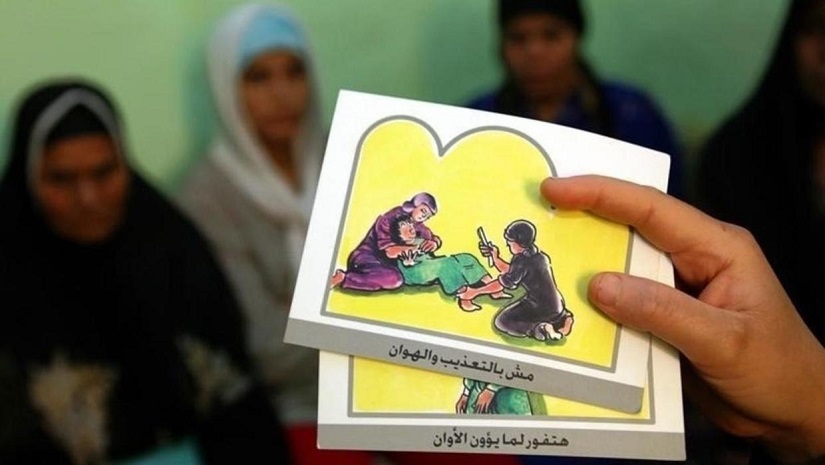 UN Secretary-General Antonio Guterres has said over 200 million girls and women alive today have suffered from female genital mutilation, a horrific and harmful practice that can lead to physical, mental and sexual health complications.
"As the United Nations embarks on a Decade of Action to deliver the Sustainable Development Goals, let's make this the decade of zero female genital mutilation," he said on Thursday adding that this year, more than 4 million girls are at risk.
Female genital mutilation (FGM), also known as female genital cutting and female circumcision, is the ritual cutting or removal of some or all of the external female genitalia. The practice is found in Africa, Asia and the Middle East, and within communities from countries in which FGM is common.
In a message on the International Day of Zero Tolerance for FGM, the UN chief also said that the practice is a blatant manifestation of gender inequality that is deeply entrenched in social, economic and political structures.
It is also a human rights violation and an extreme form of violence against girls. Fortunately, between 2000 and 2018, the prevalence of this practice has decreased by 25 per cent, he said.
"However, even one mutilation is one too many," said the UN chief as this year's International Day of Zero Tolerance for Female Genital Mutilation highlights the power of young people to make their voices heard.
"We must amplify those voices and help them to advocate for change and for their rights," he said.
Together, Guterres said, they can eliminate female genital mutilation by 2030.
"Doing so will have a positive ripple effect on the health, education and economic advancement of girls and women," said the UN chief.
WHO concerns
Meanwhile, in a statement on Thursday World Health Organization (WHO) expressed concerned over harmful practice.
"FGM is not only a catastrophic abuse of human rights that significantly harms the physical and mental health of millions of girls and women; it is also a drain on a country's vital economic resources," said Dr Ian Askew, Director of WHO's Department of Sexual and Reproductive Health and Research.
Women and girls living with FGM face serious risks to their health and well-being. These include immediate consequences after being cut, such as infections, bleeding or psychological trauma, as well as chronic health conditions that can occur throughout life, said the statement.
Women who have undergone the procedure are more likely to experience life-threatening complications during childbirth. They may face mental health disorders or suffer chronic infections. "They may also have pain or problems when they menstruate, urinate or have sexual intercourse."
Kamruzzaman