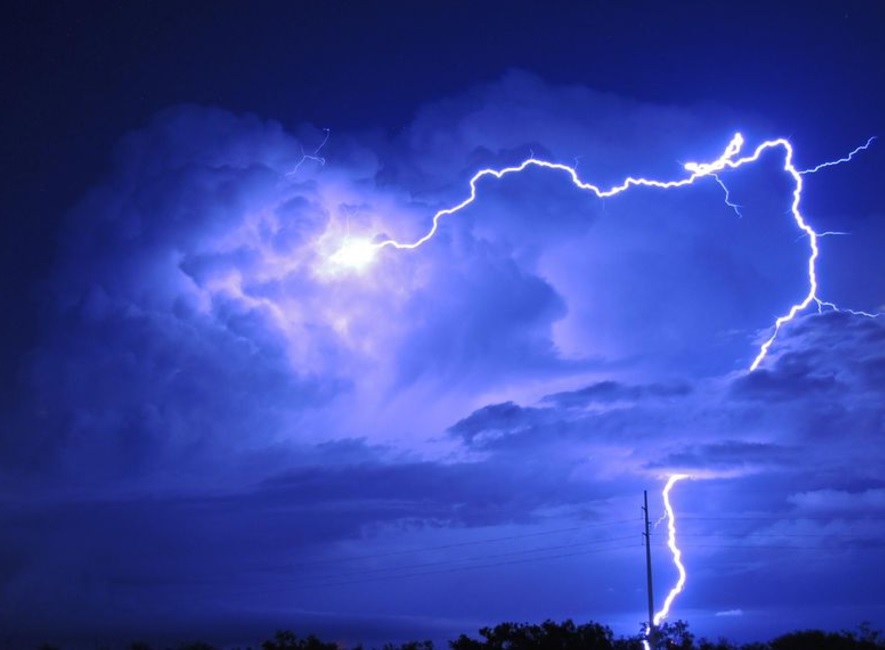 Five people, including three of a family, were killed by lightning strikes in Kaliganj and Ashashuni upazilas of southern Satkhira district on Friday morning.
In Kaliganj, three members of a family were killed when a thunderbolt struck them while sitting in front of their residence in Garaimahal village around 10:00am.
The deceased were Alamin Hossain, 22, and Rabiul Islam, 20, sons of Adam Gazi, and Alamin's wife Sabina Khatun, 18.
In another incident in the same upazila's Bijaynagar village, Mansur Ali Gazi, 50, son of late Hatim Ali Gazi, died by lightning strike while working in a canal.
Azizur Rahaman, Kaliganj police station officer-in-charge, confirmed the incidents to journalists.
In Ashashuni, one Jewel Hossain, 25, son of Kabir Hossain Sardar of Madra village, was killed by lightning while returning home from a fish enclosure in the morning.
Abdus Salam, officer-in-charge of Ashashuni police station, confirmed the matter.
Kamruzzaman