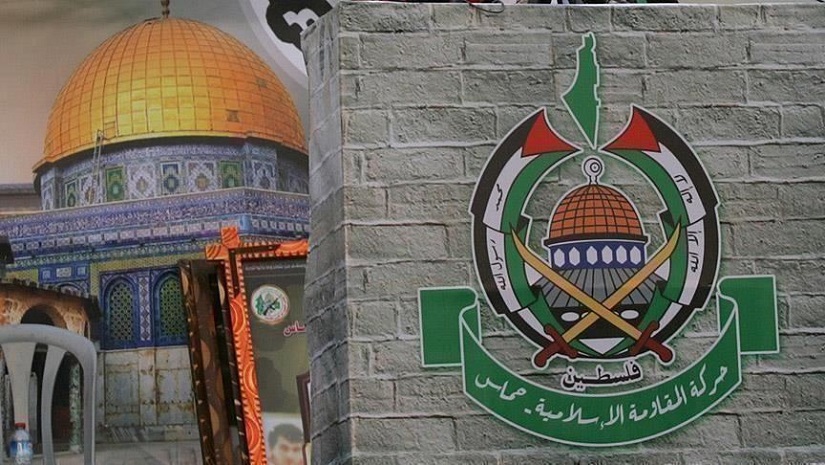 Hamas political chief Ismail Haniyeh has sent letters to all presidents, kings, and princes of the Islamic and Arab worlds urging them to reject the U.S.' so-called "Deal of the Century."
Haniyeh called on the leaders of the Arab and Islamic world in his letters to "urgently act to reject what the U.S. President announced in the terms and plans of the project of the so-called deal of the century," according to a press statement issued by Hamas.
Haniyeh stressed the need to stand against all attempts to "harmonize with the approach of the American administration in dealing with the Palestinian issue and to take a firm stand against the blatant bias practiced by the American administration from the Zionist settler and occupation schemes against the land, the people and the sanctities."
The top Hamas figure said he had contacted Palestinian President Mahmoud Abbas "in order to unify the Palestinian ranks in the face of this aggressive deal," adding that "we discussed with him agreement on joint action to address this disastrous announcement."
"All options have become legitimate in front of our Palestinian people and their living forces in the face of the decisions of this aggressive and unfair deal which targets the Palestinian presence, land, people, history and identity," Haniyeh added.
U.S. President Donald Trump released his oft-delayed plan to end the Israel-Palestine dispute in a press conference Tuesday at the White House, hosting Israeli Prime Minister Benjamin Netanyahu, but with no Palestinian officials present.
Trump referred to Jerusalem as "Israel's undivided capital."
His plan unilaterally annuls previous UN resolutions on the Israel-Palestine dispute and recognizes illegal Israeli settlements in the West Bank.
Thousands of demonstrators took to the streets in Palestine and the Jordanian capital Amman to protest the plan's formal rollout.
Kamruzzaman