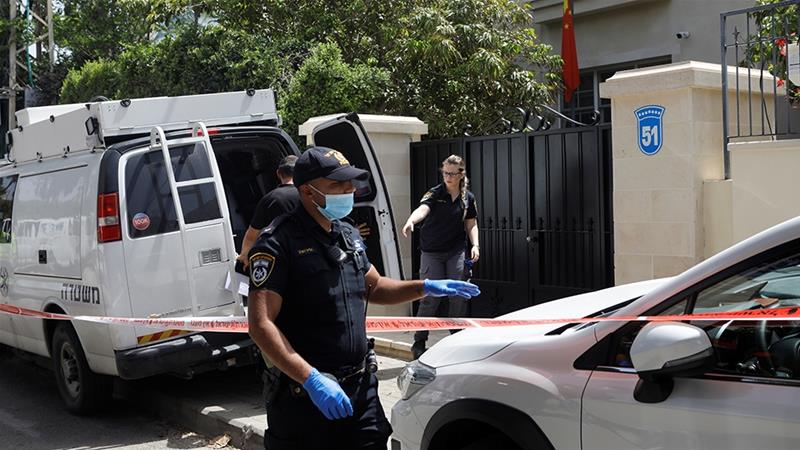 The Chinese ambassador to Israel, Du Wei, has been found dead in his home north of Tel Aviv, according to the Israeli foreign ministry and police.
No cause of death was given, and Israeli police on Sunday said it had opened an investigation.
Police spokesman Micky Rosenfeld confirmed that Du was found in the early morning by the envoy's staff in his home in Herzliya.
He said police were at the scene investigating the circumstances surrounding Du's death.
Media reports said according to an initial assessment, Du appears to have died of a cardiac arrest, but there was no official confirmation.
Yuval Rotem, Israel's director-general of the Ministry of Foreign Affairs, said he spoke with China's deputy ambassador to express condolences and pledged to "help the Chinese embassy with anything they may need along the way", Israeli daily Haaretz reported.
Du had arrived in Israel in February. He had previously served as China's envoy to Ukraine, according to the embassy's website.
He is survived by a wife and son, both of whom were not in Israel.
Israel enjoys good relations with China.
Self-isolation on arrival
When he arrived in Israel on 15 February, Mr Du had immediately to self-isolate for two weeks because of coronavirus restrictions.
In an interview with Israeli newspaper Makor Rishon last month, Mr Du said China was being made the world's scapegoat.
"In history, more than once, a certain group of people was accused of spreading pandemics," he said.
"That is despicable and should be condemned. The disease is an enemy of the entire humankind and the world should fight it together."
On Friday, his embassy made a scathing attack on US Secretary of State Mike Pompeo who had criticised China's handling of the coronavirus pandemic on a visit to Israel.
In a response published in the Jerusalem Post, the embassy condemned Mr Pompeo's "absurd comments", denying that China had ever covered up the crisis.
China to send team to investigate
Israeli daily Haaretz added, China will send a special team to investigate the death of its ambassador to Israel on Monday, Du Wei, whose body was found in his Tel Aviv apartment on Sunday, sources have told Haaretz.
the team will depart on Monday. It will conduct an internal investigation, and handle flying arrangements for the body, as well as coordinate embassy activities. A representative from the family will be joining. [Source: Aljazeera, BBC, Haaretz and agencies]
Kamruzzaman