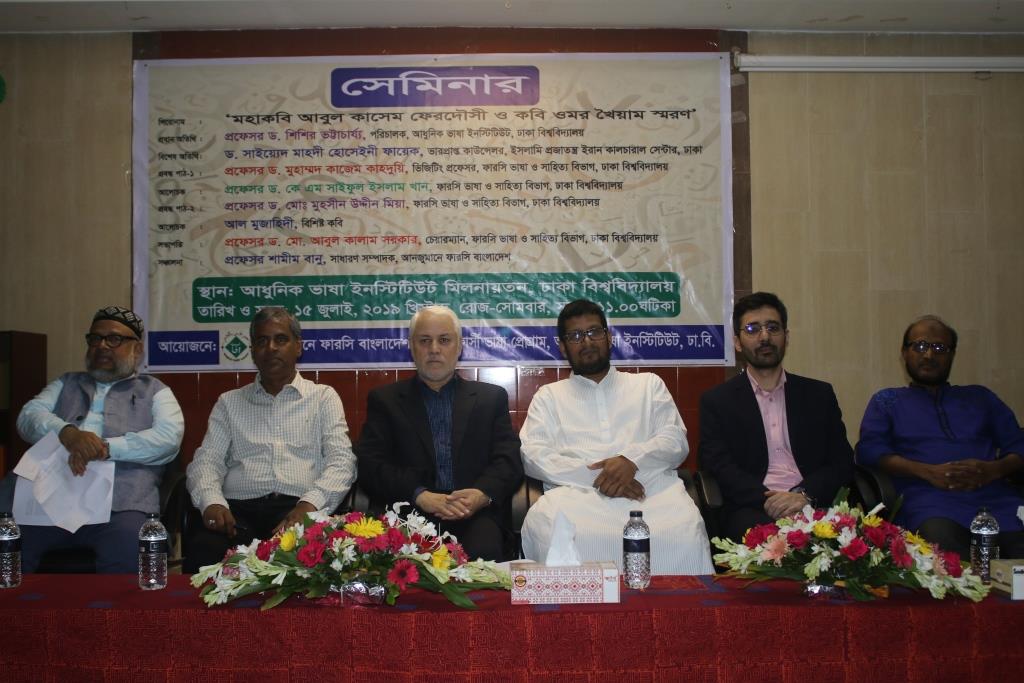 Iranian great poets Hakim Abol Qasem Ferdowsi Tousi and Omar Khayyam were among the greatest litterateurs in the world history and Iran is considered as one of the world's leading education centers.
Great poets like Ferowsi, Sheikh Saadi , Hafiz, Omar Khayyam and Al Biruni spread the light of knowledge across the whole world from Iran.
Speakers at a seminar on Monday at Modern Language Institute in Dhaka University said this.
Anjuman-e Persian Bangladesh and Persian Program and Modern Language Institute jointly organized the seminar that was attended by the chairman of the institute Professor Dr. Shishir Bhattacharya.
The seminar was presided over by Professor Dr. Abul Kalam Sarker, chairman of Persian Language and Literature of the University of Dhaka, while Dr. Mahdi Hossaini Fayek, acting cultural counselor of Islamic Republic of Iran in Dhaka, were the special guest at the seminar.
Speakers discussed on different works of Ferdowsi, who was born in Khorasan in a village near Tous, in 935 CE.
Ferdowsi's one of the greatest works, epic The Shahnameh (The Epic of Kings), for which he devoted most of his adult life, was discussed in the seminar.
Meanwhile, Khayyam was a world-class Persian mathematician, astronomer and poet, who was renowned in his own country and time for his scientific achievements but chiefly known to English-speaking readers through the translation of a collection of his robāʿīyāt ("quatrains") in The Rubáiyát of Omar Khayyám (1859).
Speakers remembered the both poets as a great inspiration for the Iranian people to uphold the spirit of Iranians as a non-compromising nation to any falsehood or threat.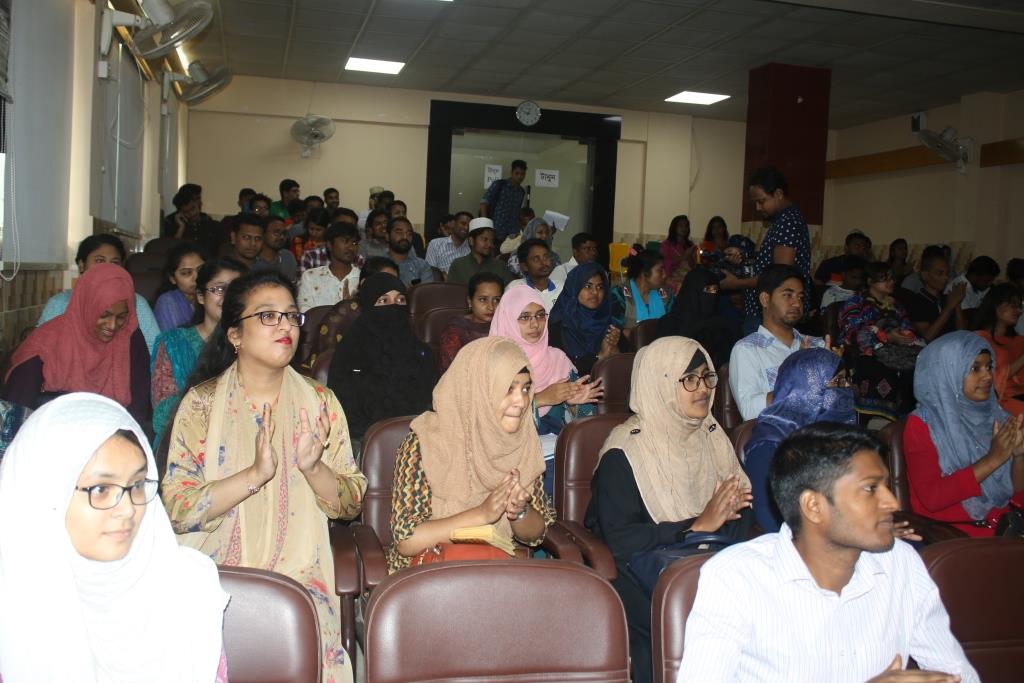 Kamruzzaman