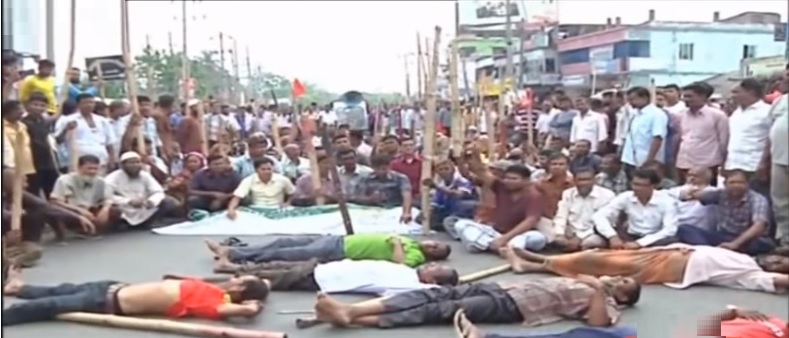 A new labour rights combined body demanded on Sunday that the government must pay all arrears of the state-run jute mill workers by 20th Ramadan (May 26).
"We want the government to clear all arrears of all state-run jute mill workers by Ramadan 20", said leaders of Sramajibi O Shilpa Rakkha Andolan.
He also urged the authorities to realise the workers' nine-point demand, including implementation of the new pay scale immediately.
The labour leaders placed the demand in a memorandum submitted to Bangladesh Jute Mill Corporation (BJMC) chairman at his Motijheel office around 11:30am.
Earlier in the day, the labours' association held a protest rally in front of the BJMC building.
The labour rights combine convener Manzurul Ahsan Khan and its member secretary Harun-or-Rashid, among others, spoke at the rally.
Why unrest?
The Cabinet approved the eighth national pay scale effective from July that year on September 7, 2015 and it has been implemented in almost all government offices and corporations.
But above 32,000 workers of the 22 state-run jute mills are still waiting for it, although all officials and employees under the jute ministry, including those of the Bangladesh Jute Mills Corporation, are drawing their salaries under the new scale.
Against this backdrop, workers called the indefinite general strike at all state-run jute mills from May 13 to realise their nine-point demand.
Kamruzzaman