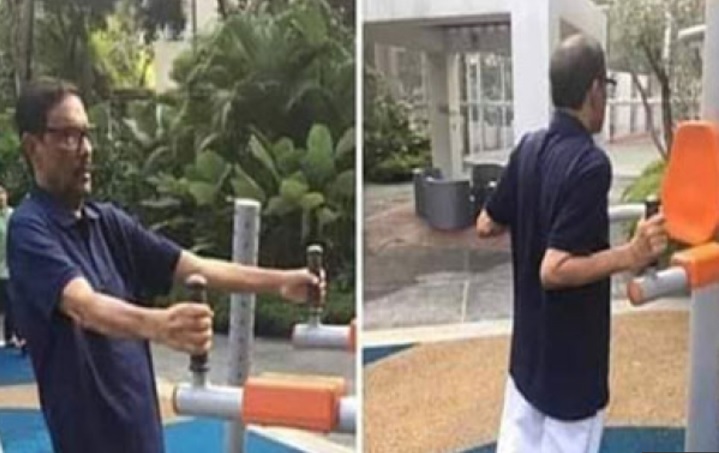 Bangladesh ruling Awami League party's general secretary and Road Transport and Bridges Minister Obaidul Quader was once again admitted to capital Dhaka's Bangabandhu Sheikh Mujib Medical University (BSMMU) on Friday morning with respiratory complications.
"The AL general secretary was admitted to the hospital at 10:30am with breathing problems," the United News of Bangladesh quotes Abu Naser, public relations officer of the Road Transport and Bridge Ministry, as saying.
"Quader's blood pressure had gone up but it became normal later," he added.
Citing Prof Dr Ali Ahsan and Dr Abu Nasor Rizvi, physicians at the hospital, Naser said, "As Quader is a heart patient, they're examining him [...] his condition is normal now."
Meanwhile, AL Joint General Secretary Jahangir Kabir Nanak at a press briefing in front of BSMMU, said Quader's condition is stable and he is out of danger now.
"A board of expert physicians is looking after him," said Nanak urging AL leaders and activists not to gather at the BSMMU but to concentrate on the Dhaka city corporation elections scheduled for holding on Saturday.
On May 15 last year, Obaidul Quader returned home after receiving medical treatment in Singapore for over two months.
He had been admitted to BSMMU hospital initially on March 3 following breathing complications. Tests revealed three blockages in his coronary artery.
He was then flown to Singapore the next day for better treatment on Prime Minister Sheikh Hasina's directive.
The minister underwent a bypass surgery in Singapore Mount Elizabeth Hospital on March 20 last year.
Kamruzzaman