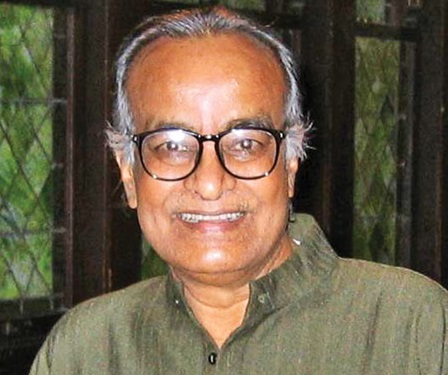 Ekushey Padak winning playwright and Prominent actor Momtazuddin Ahmed passed away on Sunday afternoon at Apollo Hospitals Dhaka at the age of 84.
Uddin is survived by his wife, two sons and two daughters.
The playwright passed away at 3:40pm while undergoing treatment at the intensive care unit (ICU) of Apollo Hospitals for multiple old age complications, informed his family members.
'Mama (uncle) had been suffering from multiple old age complications for some years. He had been undergoing treatment regularly for these complications. His condition deteriorated severely in mid-May,' Momtazuddin's nephew Shahriar Mahmud told local media.
His first namaj-e-janaza will be held at Rupnagar, Mirpur after the isha prayers. His body will be taken to his hometown Chapainawabganj for burial after a second namaj-e-janaza on Dhaka University mosque premises on Monday.
Prime minister Sheikh Hasina and state minister for cultural affairs KM Khalid have expressed deep shock at the death of the playwright.
Born in 1935 in Maldah in the then British India, Momtazuddin Ahmed is one of the major playwrights and theatre activists in post-independence Bangladesh.
Momtazuddin was directly involved in the Language Movement during his college days at Rajshahi Government College. On February 21, 1952 he contributed to erect the Shaheed Minar at Muslim Hostel of Rajshahi Government College. He had to stay in prison multiple times for his political involvement.
He is mostly known for his satirical plays and columns exposing social and political anomalies. Momtazuddin has written around 40 plays for stage, radio and television and directed several of them. Apart from plays, he has written novels, research papers, essays and newspaper columns.
He was also a celebrated teacher at Chittagong College where he taught Bangla for over 30 years. He also taught at Dhaka University and Jagannath University.
Kamruzzaman