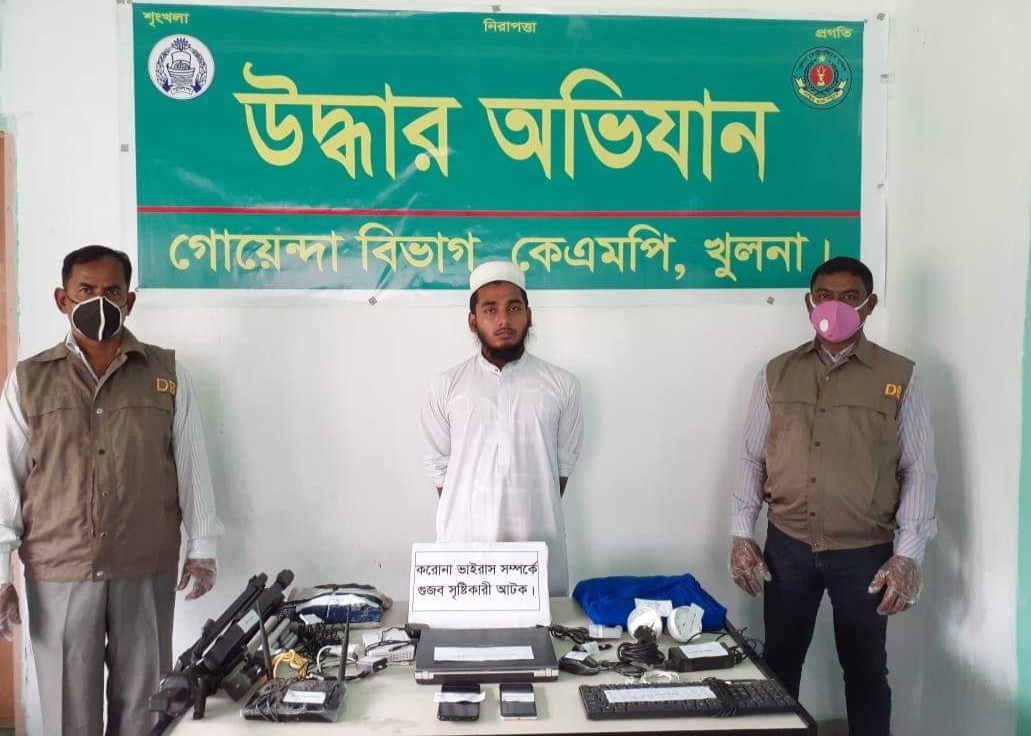 Police arrested a young man in Khulna on Tuesday for spreading rumour on YouTube that Road, Transport and Bridges Minister Obaidul Quader might have tested positive for coronavirus.
The arrestee was identified as Ruhul Amin, 22, son of Nazrul Islam of Paschim Razoir village in Shoronkhola upazila in Bagerhat, reports United News of Bangladesh.
On Wednesday, Sheikh Moniruzzaman Mithu, assistant deputy commissioner (media) of Khulna Metropolitan Police (KMP) said Ruhul posted a video on his Youtube channel Tajtv claiming that the minister had tested positive for COVID-19.
Police arrested him from a house in the evening, he said.
A case was filed under the Digital Security Act at the Sadar Police Station.
In a recent youtube post, the youth claimed that Obaidul Quader had been admitted to hospital with respiratory complication that is the 'main symptom of coronavirus'.
He criticized Quader with mockery gestures for his comment that "Coronavirus was not stronger than us".
Kamruzzaman