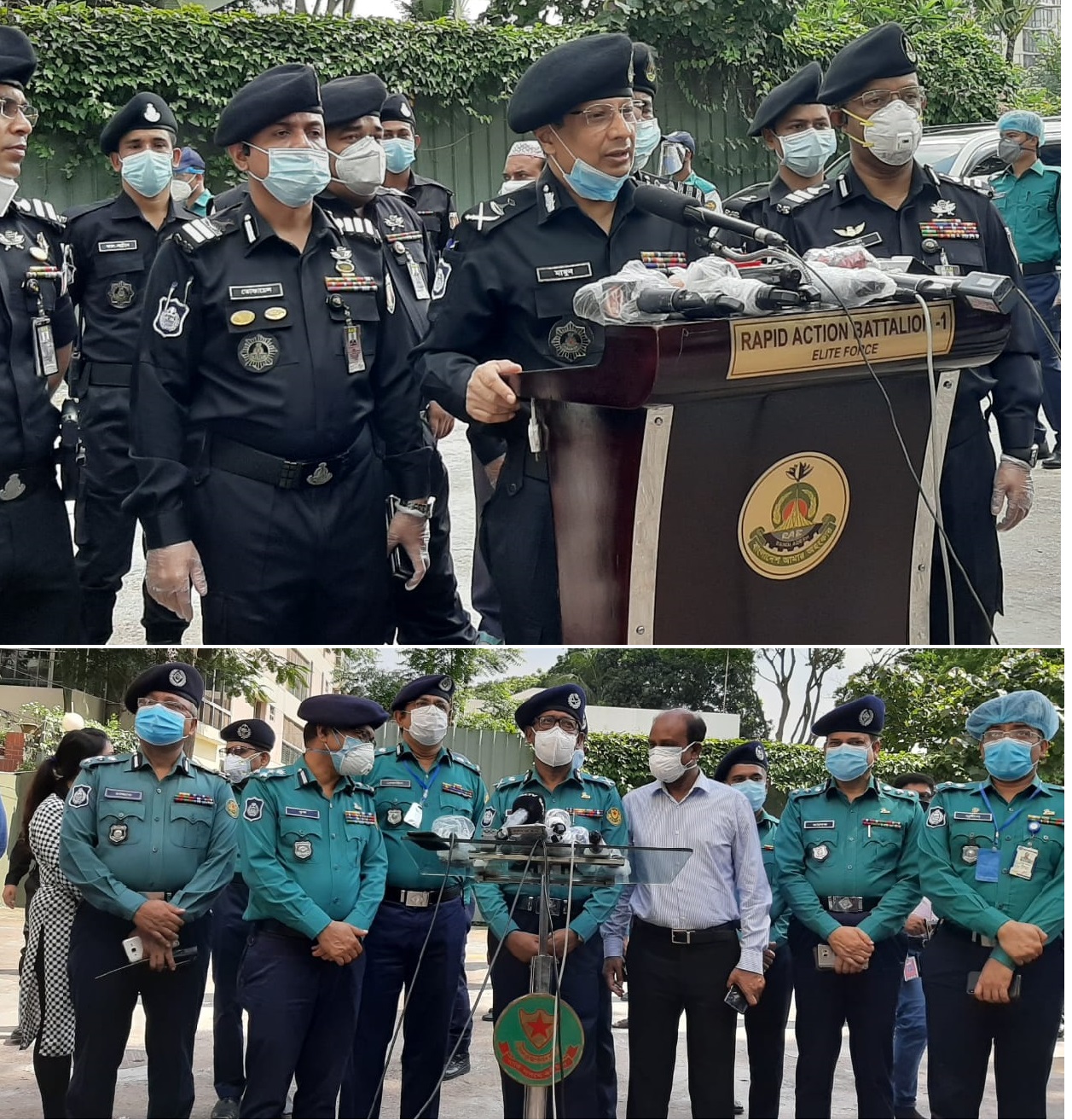 Elite force of Bangladesh police today (Wednesday) claimed the country has gained a great success in curbing terrorism.
"All units of law enforcing agencies have been working to continue this success without indulging in complacency," Chowdhury Abdullah Al-Mamun, director general of the elite force, Rapid Action Battalion (RAB), said.
Mamun came up with the comment while recalling the 4th anniversary of the deadly terrorist attack in a restaurant in capital Dhaka's diplomatic zone.
As many as 20 hostages -- nine Italian, seven Japanese, two Bangladeshis, one Indian and one Bangladesh-born US citizen -- and two police officers were killed in the July 1, 2016 attack at the Holey Artisan restaurant in the upscale Gulsan area.
Five militants along with a restaurant employee were also killed in a commando drive by the army on the next day.
RAB DG added that all units of the law enforcement agencies including the elite force, police and detective branch launched many anti-terrorist drives after the 2016 attack.
"We have successfully destroyed the ability of the terrorists under the guidance of Prime Minister Sheikh Hasina", he said.
Referring to the ongoing anti-terrorist drives he said that more than two thousand terrorists have been arrested by law enforcers in the last couple of years.
"We have arrested more than one thousand militants after the 2016 Holey Artisan attack," Mamun added.
Case has been filed against the planners and masterminds of the attack and police have already submitted charge sheet after investigation, Mamun said and added: "The case is now pending in the court".
Meanwhile, capital Dhaka's police chief today warned that amid the coronavirus pandemic militants are active in online campaigning and prompting people to attack police.
"Due to the coronavirus pandemic and ongoing lockdown, people have to stay at home most of the time and visit different religious websites through internet and terrorist groups are trying to take benefit of it," Mohammad Shafiqul Islam, Dhaka Metropolitan Police commissioner, said.
He added different terrorist groups are now very active in online campaigning. "Even they are prompting people to unleash attacks on police".
Islam, however, assured that despite huge digital campaigns, the militants have failed to draw the attention of mass people as countrymen are not responding positive to them.