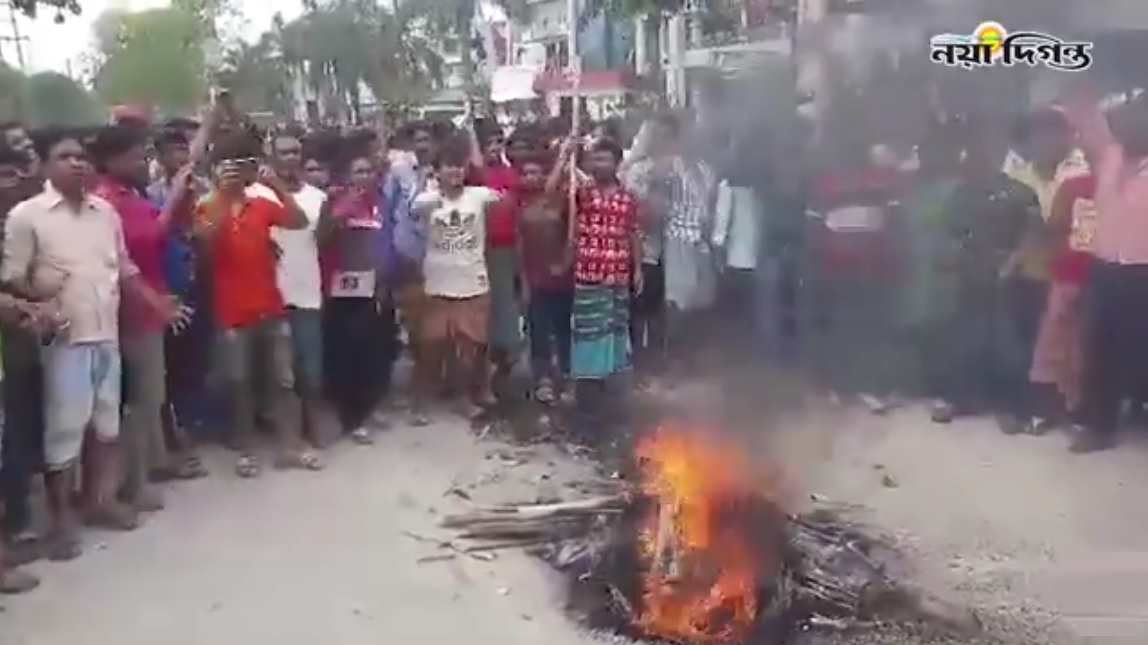 Thousands of jute mill workers are continuing their protest in parts of capital city Dhaka as well as Chittagong, Khulna and Jessore to press home their nine-point demand including better wages and arrears.
The workers of 26 jute mills under the Bangladesh Jute Mills Corporation (BJMC) have been protesting so that all arrears are paid and the National Wage and Productivity Commission Award 2015 is implemented.
On May 5, workers of 11 jute mills in Jessore, Khulna, and Dhaka started their three-hour work abstention. They also blocked roads and railways from 4pm to 7pm.
Later, on May 7, jute mill leaders held a meeting in Dhaka and decided to go on all-out indefinite strike from May 13.
On Monday, the workers of the 10 jute mills in Chittagong, and the remaining five mills in Dhaka joined the strike.
Refusing to go to their workplaces since Monday morning, mill workers in Khulna, Jessore, and Chittagong staged a demonstration and blocked highways and railways at several points.
The Khulna regional unit of the Bangladesh Patkol Sramik League president Md Murad Hossain on Monday said the work abstention at all jute mills across Bangladesh will continue until their salaries and arrears are paid.
Reasons of unrest
Jute mill workers have been protesting since March 13 to press home their nine-point demand including paying due salaries and allowances, the wage commission be implemented, sufficient funds be allocated for the jute sector, sacked workers be reappointed, and appointments be made permanent.
The workers' wages have been due for the past 11 weeks while other employees' salaries are four months overdue.
On April 15, the Jute Mills Workers League called for a four-hour road and railway blockade program and 96-hour strike to press home their nine-point demand, which includes clearing the payment of outstanding wages for all jute mill workers.
The Jute Mills Workers League, CBA and non-CBA leaders had a meeting with State Minister for Labour and Employment Begum Monnujan Sufian.
At the meeting, the participants decided that ten weeks' wages and three months' salaries of all jute mill workers would be paid by April 25.
When BJMC failed to pay by April 25, workers across 26 state-owned jute mills became aggrieved.
State Minister Begum Monnujan Sufian had met the workers' leaders and asked for a week to resolve the matter.
However, the promise was not fulfilled, prompting the workers to take to the streets.
On May 7, the Parliamentary Standing Committee on Labour and Employment asked the Labour and Employment Ministry to take necessary measures to give out wage slips to state-run jute mill workers, starting May 18. The committee also ordered their wages be fixed by May 17.
Kamruzzaman