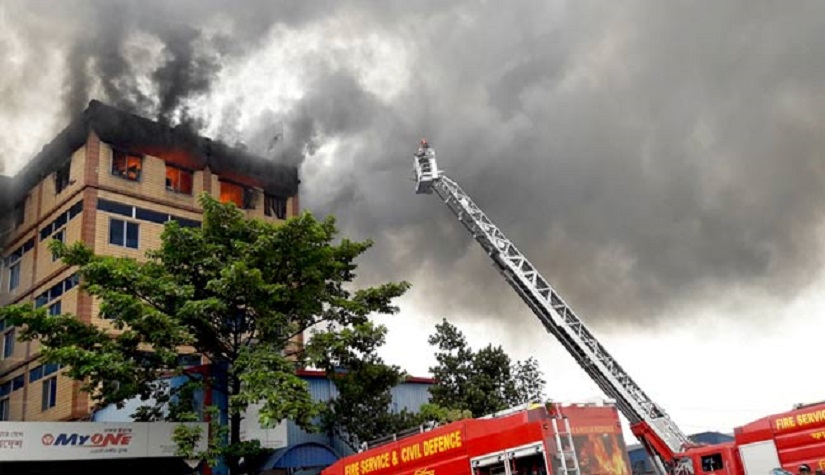 Fire that engulfed at the warehouse of Minister Refrigerator of My One Electronics at Dheerasram in Gazipur near capital Dhaka was doused on Friday afternoon, reports United News of Bangladesh.
A six-member committee, led by District Magistrate Shahinur Islam, was formed to investigate the fire incident.
Mamunur Rashid, deputy assistant director of Gazipur Fire Service, said fire broke out at the warehouse around 7 am.
On information, 15 firefighting units went to the spot and extinguished the blaze after six hours of frantic efforts at 1:15 pm.
The fire originated on the fifth floor of the six-storey warehouse of the company and later spread to the fourth floor, he said adding that the origin of the fire could not be known yet.
Rafiqul Islam, deputy general manager of the factory, said electronic products including micro oven, iron, rice cooker, LED TV, were stored at the warehouse. The extent of damage cannot be ascertained immediately, he said.
SM Torikul Islam, deputy commissioner of the district, said a six-member probe body, led by District Magistrate Shahinur Islam, was formed to look into the incident. The body was asked to submit their reprot within seven working days.
Kamruzzaman