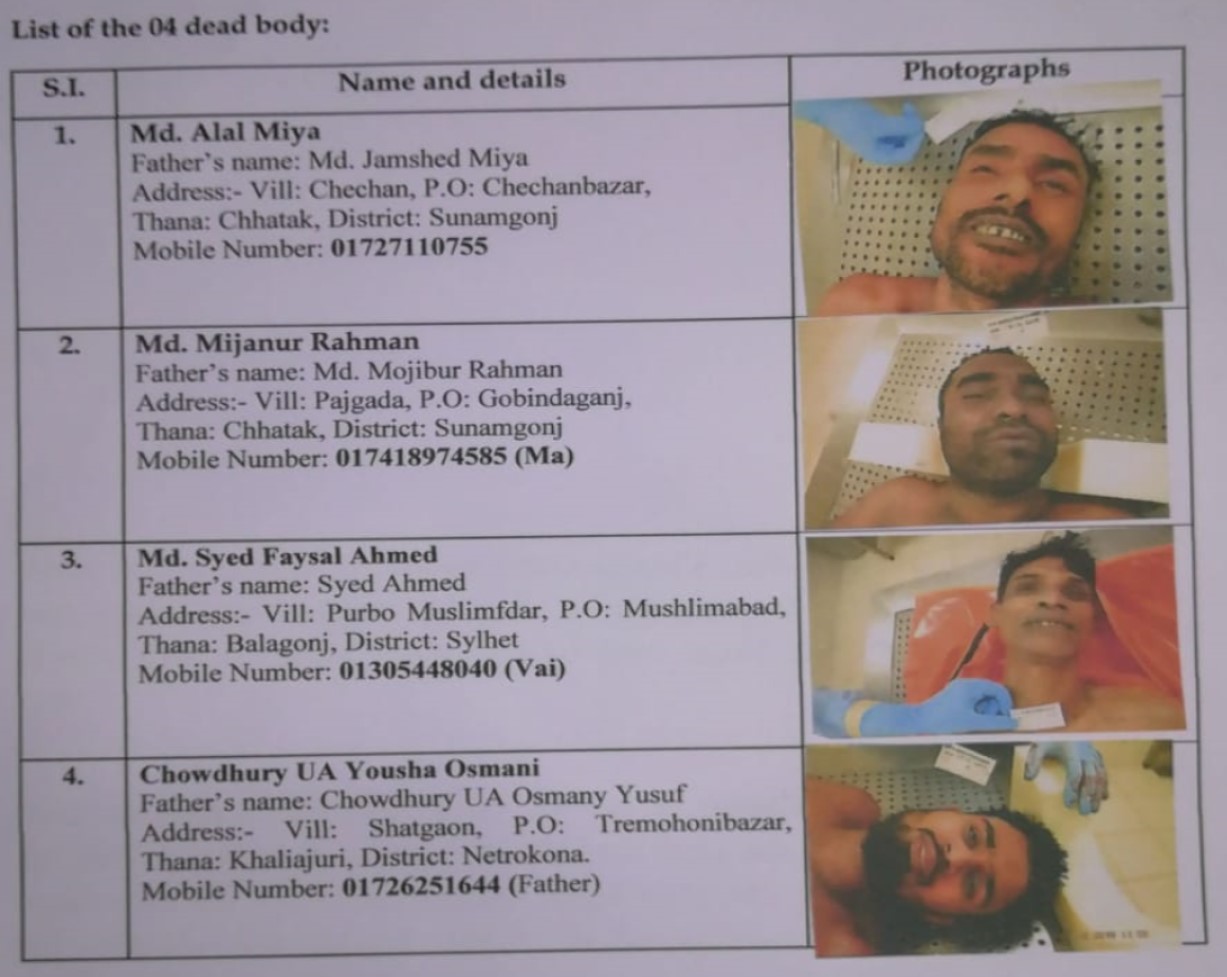 Four Bangladeshis have been identified in Dec. 25 boat capsizing in eastern Turkey's Lake Van that killed seven people when the boat was carrying refugees and migrants from Pakistan, Bangladesh and Afghanistan, according to a press release issued by Bangladesh embassy in Ankara Wednesday night.
The dead bodies are expected to return to Bangladesh on Saturday after necessary procedures, the press release added.
The deceased are: Md. Alal Miya, son of Md. Jamshed Miya and Md. Mijanur Rahman, son of Md. Mojibur Rahman - both hailed from Sunamgonj district; Md. Syed Faysal Ahmed, son of Syed Ahmed, hailed from Sylhet district and Chowdhury UA Yousha Osmani, son of Chowdhury UA Osmani Yusuf, hailed from Netrokona district.
The dead bodies are now at the cold storage of a government hospital in Turkey's Tatvan district.
The boat sank after capsizing at approximately 3am (00:00 GMT) as it approached Adilcevaz, Bitlis, which is on the northern shores of Lake Van, according to the official statement by the governor of Bitlis province.
The statement said that 64 migrants were rescued in that incident.
Of the rescued there are 11 Bangladeshis who are now under the care of Turkish police, Bangladesh embassy press release added.
Meanwhile, the family members in Bangladesh of the dead have already been informed about the incident as well as letter seeking direction has been issued to Bangladesh Foreign ministry from the embassy in Ankara.
A team on behalf of the Bangladesh embassy in Turkey visited the spot, a remote and snowy place around 1,500 kilometers away from capital city Ankara, the press release said.
The team also took interviews of the detained Bangladeshis on how the accident took place and why they went to that remote area.
However, the lake where the accident took place is near the border with Iran, from where migrants regularly cross into Turkey, heading west towards Europe.
It was not clear why the migrants were on the boat in Lake Van, which is completely within Turkey's borders.
Kamruzzaman