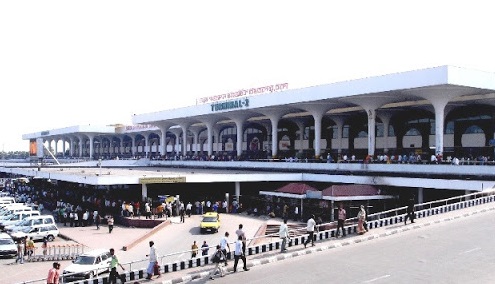 More 152 Bangladeshi nationals returned home from Italy, currently the most coronavirus-hit country, on Sunday morning.
They arrived on a flight of Emirates Airlines and were sent to the hajj camp quarantine from the airport, said doctor Shahriar Sajjad, in-charge of Hazrat Shahjalal International Airport medical team, report United News of Bangladesh.
Earlier, on Saturday evening, 142 Bangladeshis returned from Italy, the worst-affected European country, who were later asked to go home and stay quarantined in their own residence.
Later, on Saturday midnight 58 more Bangladeshi nationals returned home from Italy and they were shifted to a hospital in Gazipur for quarantine.
Thus, in the last 24 hour a total of 355 Bangladeshi nationals returned home from Italy.
Meanwhile, at least 1615 Bangladeshi nationals who have recently come back home from different coronavirus-hit countries are passing time in home quarantine countrywide, according to government sources.
Death toll from coronavirus or COVID-19 reached 5,436 globally as of Saturday. Besides, 145,810 new cases were reported from around the world, according to worldometer.
Bangladesh reported two new coronavirus cases on Saturday.
The government has suspended on-arrival visas for all countries and stopped allowing passengers from Europe until March 31 to prevent the spread of coronavirus in the country.
Kamruzzaman