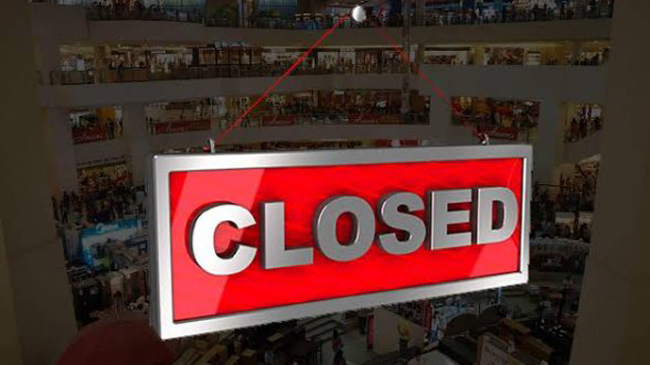 Bangladesh's business shop owners' association, or Dokan Malik Samity, on Sunday decided to close all shopping complexes and malls on March 25-31 to combat the spread of novel coronavirus.
The association in a statement issued on Sunday night declared it.
The statement signed by association's secretary general Jahirul Haq Bhuiyan added that the executive committee of the association took the decision to save people from the risks of coronavirus.
The statement added that presence of buyers has been lessened a lot and most of the markets are almost empty of buyers. "In such a situation for the sake of employees and others at shops we have decided to close all shops."
However, super shops, kitchen markets, pharmacies and grocery shops will remain out of the purview of the decision, the daily star quoted Helal Uddin, chairman of the association, as saying.
At present the country has 5,750 shopping complexes, including 250 in the capital, he said.
"Bangladesh Dokan Malik Samity has taken the decision on its own. We didn't take it upon any instruction from the government," Helal added.
Kamruzzaman