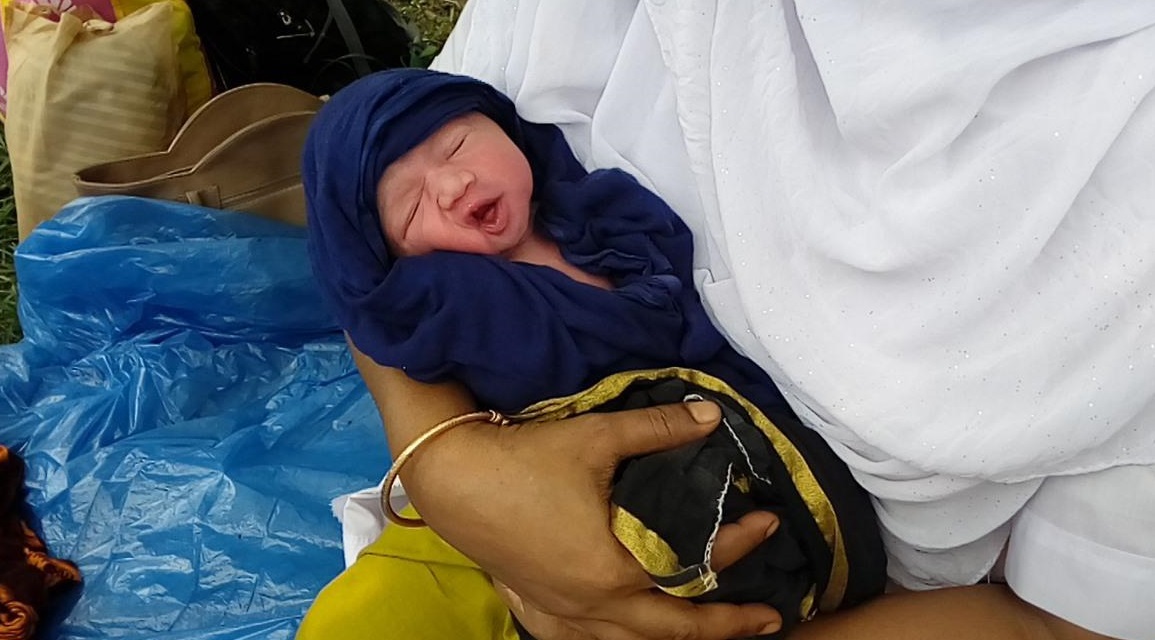 A woman gave birth to a child amid heavy gridlock near Bangabandhu Bridge intersection on Tuesday while travelling with her husband, Habib Hossain, on a bus from Gazipur to Kurigram to spend this Eid with their dear ones.
With the help of fellow passengers, Habib, a garments worker, brought out her wife out in the open near the Bangabandhu bridge intersection as she suddenly went into labour.
At the spot she gave birth to a baby girl. The couple named her Sarani following the name of the area, Habib told local media representatives.
An ambulance with two nurses has been dispatched immediately after getting information from police, Dr Abu Shama, official of Bhuapur Health Complex, told.
Both the mother and child are doing good, Sazeda Khatun, senior nurse of the health complex, said adding that they were given treatment after a thorough check-up.
On the Dhaka-Tangail highway, a 40-kilometre-long tailback was created as authorities closed the road at the toll plaza of Bangabandhu Bridge (East side) around 6:15am due to excessive pressure of vehicles.
Habib lives with his wife in Gazipur. He is a part-time rickshaw-puller and day-labourer.
Kamruzzaman