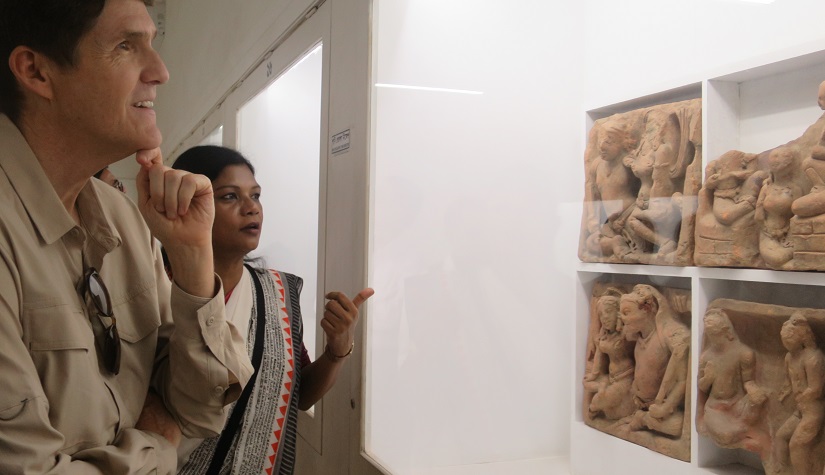 United States (US) ambassador to Bangladesh Earl R. Miller visited four northern districts of Bangladesh with a view to promoting cultural understanding and economic ties between the two countries, says a press release on Tuesday.
Ambassador Miller visited Bogura, Rangpur, Lalmonirhat, and Dinajpur districts on June 23-25.
During visit he discussed food security issues with concerned authorities and locals.
He also expressed his support to the growing military partnership between the two countries.
Ambassador Miller met with the Bogura Deputy Commissioner (DC) and discussed Bogura's socio-cultural role in Bangladesh as the "Gateway to North Bengal."
They also discussed areas for increased cooperation with the United States, including in the local economy and education sectors.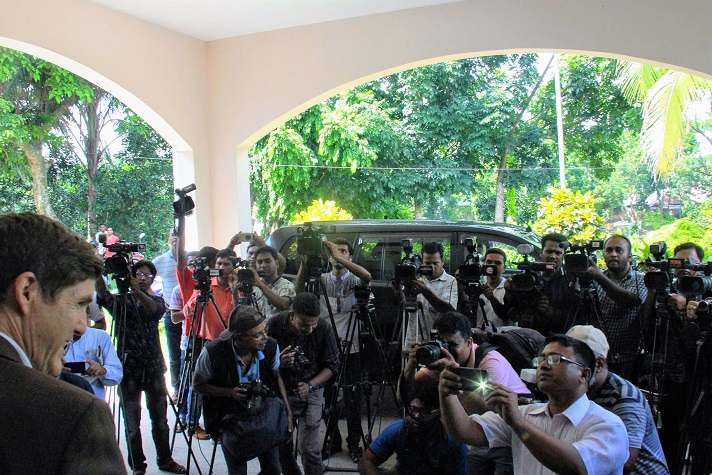 In Rangpur, Miller met with the Additional Divisional Commissioner, the Divisional Commissioner for Revenue, and the District Deputy Commissioner.
They discussed areas for increased cooperation with the United States, including in business investment.
He also visited a JOIKKO farmers' center in Rangpur and witnessed how small and rural farmers, including women and children, are improving food security in Bangladesh.
He met with the Founder and Chairman of the National Election Observation Council (JANIPOP), also the Rokeya University Vice-Chancellor (VC).
Ambassador Miller visited Lalmonirhat to attend the third joint U.S. Air Force and Bangladesh Air Force Exercise Pacific Angel focused on Humanitarian Assistance and Disaster Relief and Civil-Military Operations.
He visited Kodomtola High School where U.S. Airmen provided general medicine, physical therapy, dental, and optometry services to the local population.
He also visited Fakirer Tokeya High School, one of five local high school sites receiving plumbing, electrical, and structural upgrades as part of the training exercise.
Ambassador Miller met with Bangladeshi alumni of the U.S. International Visitor Leadership Program (IVLP) and Kennedy-Lugar Youth Exchange & Study (YES) Program.
He heard how the alumni translate their professional and academic experiences from the exchange programs into social and economic improvements in Bangladesh, focusing on areas including pluralism, good governance and human rights, and education.
During his trip, Miller visited historic, culturally significant sites including the Mahasthan Garh archaeological site, the Tajhat Palace, and the Kantanagar Temple, reminding him of the multi-cultural nature of Bangladesh and the importance of religious freedom and human rights for all populations.
Kamruzzaman