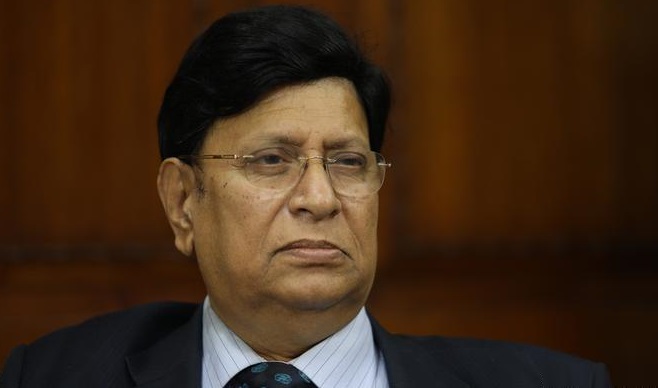 Bangladesh's Foreign minister AK Abdul Momen on Thursday informed country's parliament that a total of 8,848 Bangladeshis were now staying in jails and detention centre in 53 countries across the globe.
Replying to a query of ruling Awami League MP Abdul Latif, the minister said that the foreign ministry with the help of Bangladesh missions in those countries was working for bringing back those detained Bangladeshis.
The ministry appoints lawyer to help detainees on legal ground for freeing them and to take general amnesty, he added.
Highest 2112 Bangladeshis were in the prisons of India.
There were 1156 prisoners in the UAE, 768 in Saudi Arabia, 693 in Bahrain, 572 in Malaysia, 442 in Oman, 316 in Kuwait and others, he said.
The foreign minister while answering another query of AL MP Benzir Ahmed said that his ministry was going to launch a mobile phone app named 'Dutabash' so that Bangladeshi expatriates would get round the clock service.
After the launch of app, consular service would reach the doorsteps of the Bangladeshi expatriates, he said.
On December 4, 2016, then foreign minister Abul Hassan Mahmood Ali had told parliament that 9,967 Bangladeshis were in jails abroad for committing crimes.
Those Bangladeshis either detained or under trial for committing crimes at 39 countries across the globe, Mahmood Ali had said while replying to a question of Nurul Islam Omar.
Kamruzzaman