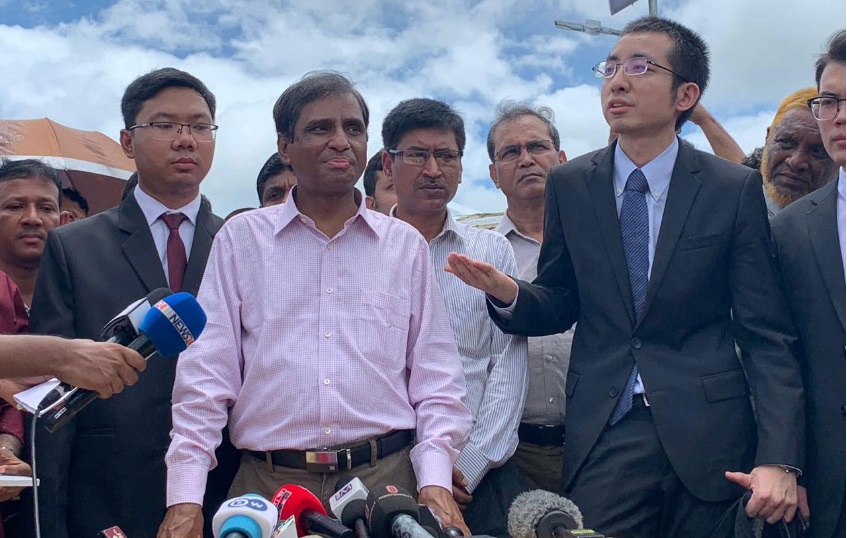 The attempt of Rohingya repatriation failed to kick off on Thursday for the second time due to vehement reluctance by the persecuted people on ground of safety and dignity.
A total of 3450 Rohingya refugees out of 22,000 listed ones, Bangladesh recently sent to Myanmar authorities, were scheduled to be sent back through Kerontoli Ghat broder point at Teknaf and Tambru border point at Ghumdhum in Bandarban's Naikhongchhari.
Bangladesh's Commissioner of Refugee Relief and Repatriation Commission (RRRC) Mohammad Abul Kalam said no one will be repatriated on Thursday.
"None of the listed Rohingya people expressed willingness to go back to their country," Kalam said while talking to journalists at Shalbagan 26 No. Rohingya Camp at Nilai union in Teknaf upazila around 12:30 pm.
He added: "Five buses remain ready in front of the camp since morning waiting for the Rohingya to get on but none have responded yet," he added.
"If any of the listed refugee expresses willingness to go back to Myanmar we will send them" the official said while adding that Bangladesh will not force any of them to go back.
However, the RRRC Commissioner said: "Interviews of the Rohingyas will continue. After completing the interviews of all 1,037 enlisted Rohingya families at Shalbagan camp, we will be able to confirm if they are willing to go back."
Till now, 295 Rohingya families have been interviewed by representatives of both UNHCR-- the UN refugee agency-- and RRRC, regarding their opinion on repatriation.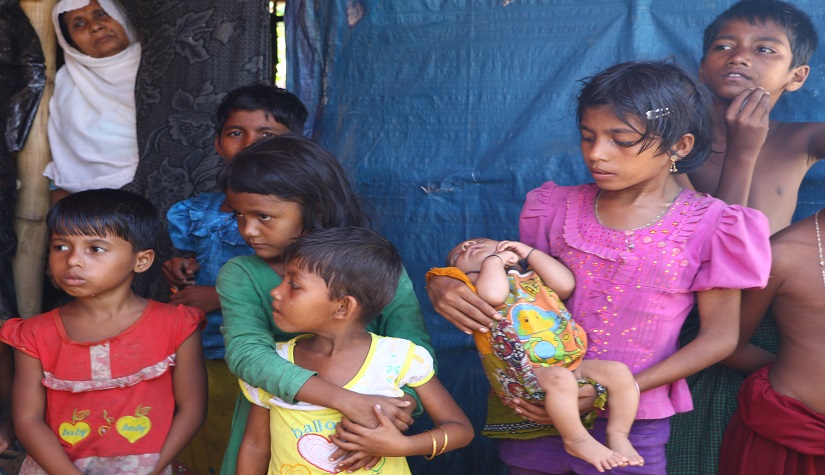 The interviews will continue from 9am to 4pm every day till all the enlisted families are interviewed. For now, the refugees will continue to take shelter in Bangladesh.
Over 1.1 million Rohingya people are living in a number of refugee camps at Teknaf and Ukhiya upazilas of Cox's Bazar.
Around 750,000 of them crossed over the border and ended up at the coastal district fleeing brutal persecution carried out by Myanmar security forces, local Buddhist mobs and people from different ethnic groups since August 25, 2017.
Majority Rohingyas still adamant
Even after authorities told the Rohingyas that Myanmar is ready to provide them National Verification Cards (NVC) with commitment that they can apply for citizenship within next six months.
But, Rohingya refugees interviewed on Wednesday said they would not go back to their homeland until the government guaranteed meeting their five demands, including citizenship, safety guarantee with the presence of international community and resettling them at the same place they were ousted from in 2017.
They also expressed skepticism over the safety after return on basis of commitment as many of the Rohingya still inside Myanmar are locked in Internal Detention Centers (IDC) and none of them have been provided with citizenship right.
Moreover, the controversial 1982 Citizenship Act, that has been applied to snatch citizenship rights from Rohingya despite living in Myanmar for generations.
On July 27 this year, a high-level government delegation from Myanmar visited Cox's Bazar to directly interact with the Rohingyas – the first since the crisis began in 2017.
The Rohingya representatives informed the delegation during the talks that without safety and dignity they would not return.
Kamruzzaman