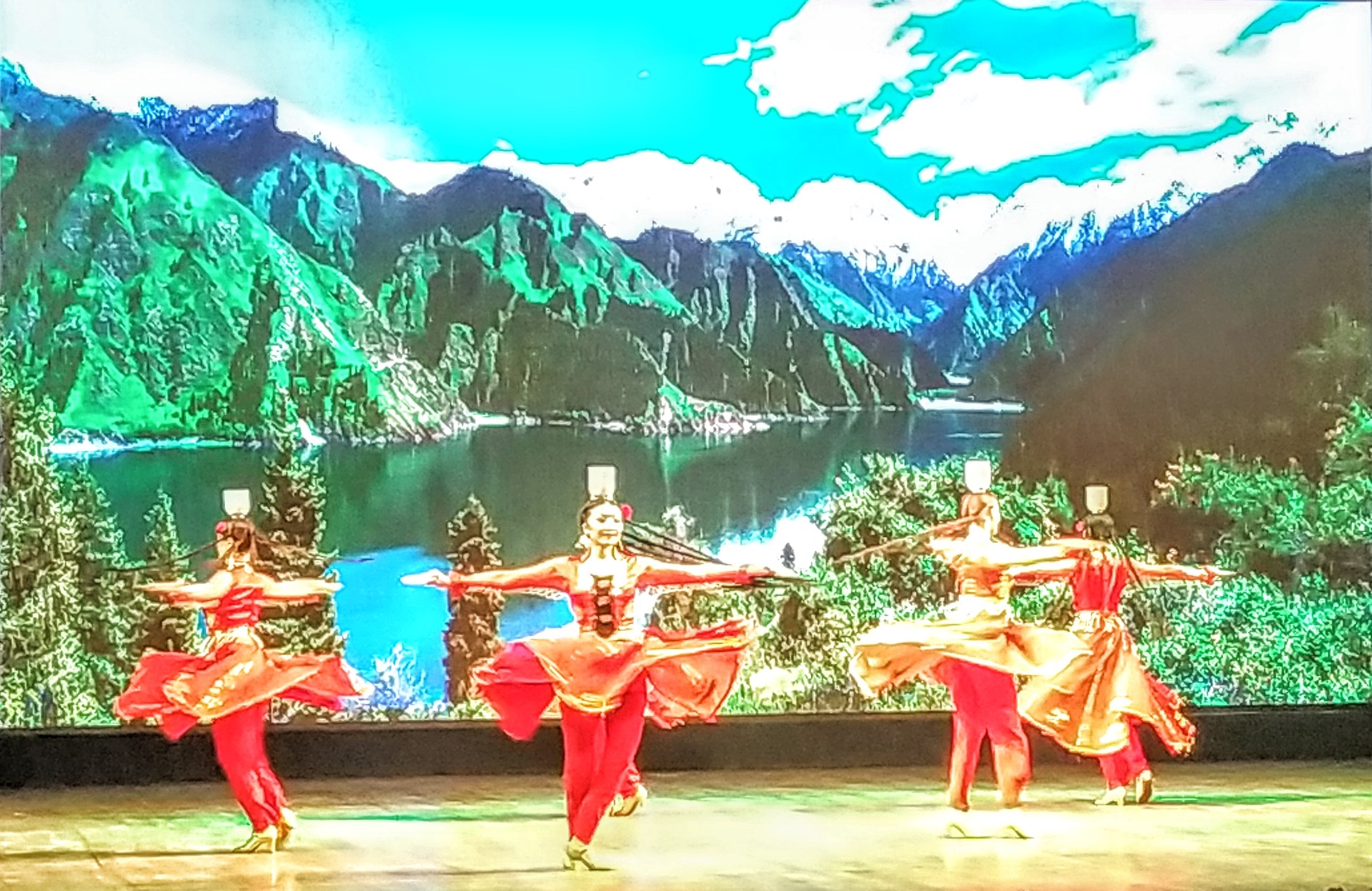 Opening ceremony of a series programmes on the occasion of 45th anniversary of Bangladesh-China friendship held in Dhaka on Thursday night.
Chinese embassy in Dhaka has declared the chucks of programmes with addition to simultaneously mark the Happy Chinese New Year 2020 and birth centenary of Bangladesh's founding leader Sheikh Mujibur Rahman, also country's father of the nation.
The opening session was jointly organized by the Department of Culture and Tourism of Xinjiang Uyghur Autonomous Region, Bangladesh-China Friendship Center, Bangladesh Shilpakala Academy, Chinese Enterprises Association in Bangladesh and China State Construction Engineering Corporation while the programme was sponsored by the Chinese Embassy in Dhaka.
Hundreds of people from different walks of life attended the opening session that made special with performances of Chinese artists who sang ‍songs, performed dances, played music and also showed some traditional and cultural performances.
Citing Bangladesh-Chinese relation as deep rooted with history of hundreds years, Bangladeshi state minister for cultural affairs K M Khalid said that the history of relationship between the two countries is hundreds years old.
Seventh century Chinese Buddhist pilgrim and traveler, Hiuen-Tsang, visited this region, he said and added: "Our friendship with China has reached to today's position passing through innumerable ups and downs."
Bangladesh's father of the nation Bangabandhu Sheikh Mujibur Rahman visited China in 1952 and 1957, he said.
Since then both country's developed a good relation. Except the period of 1971 Liberation war and some following years, Bangladesh and China has a good friendly relationship, Khalid added.
Pointing to Chinese contribution in Bangladesh he added that currently China is the biggest development partner of Bangladesh. "In the near past Japan was Bangladesh's biggest development partner."
He said: "Officially 600,000 Chinese citizens are working in Bangladesh while unofficially more than one million Chinese people are working in different fields and development projects in Bangladesh. Around 500 Chinese institutes are engaged in different business activities in Bangladesh."
The minister thanked Chinese authorities for declaring series of programmes on the occasion of the birth centenary of Sheikh Mujibur Rahman and the "Mujib Year" (2020-21) Gala. "By declaring these programmes China once again proves the real friendship with Bangladesh".
Meanwhile, Chinese Ambassador in Bangladesh Li Jiming termed the relationship between Bangladesh and China as based on strong base.
Terming the 2019 as year of fruitful achievements for China-Bangladesh relations he said that the people of both countries are good neighbours and friends and enjoy time-honoured friendly ties.
"In 2019, China continued to be the largest trading partner of Bangladesh and both sides have witnessed robust growth in trade," he said.
With a rapid rise of China's direct investment in Bangladesh, various bilateral cooperation projects have been launched, he added.
Emphasizing on people-to-people and cultural exchanges between the two friendly countries he said: "Over 37,000 Bangladeshi tourists travelled to China and more than 5,000 Bangladeshi students studied in China last year."
Terming china a tolerant country with people of different faiths and ethnic identities, he criticized the propaganda in western media about rights abuses of minority Uyghur Muslims in the Xinjiang province.
He said that Muslims in China are living freely in observing their religious rituals with facilities that are rare in most other countries across the world.
Terming Bangladesh a good friend, he assured to boost up the bilateral relations in future.