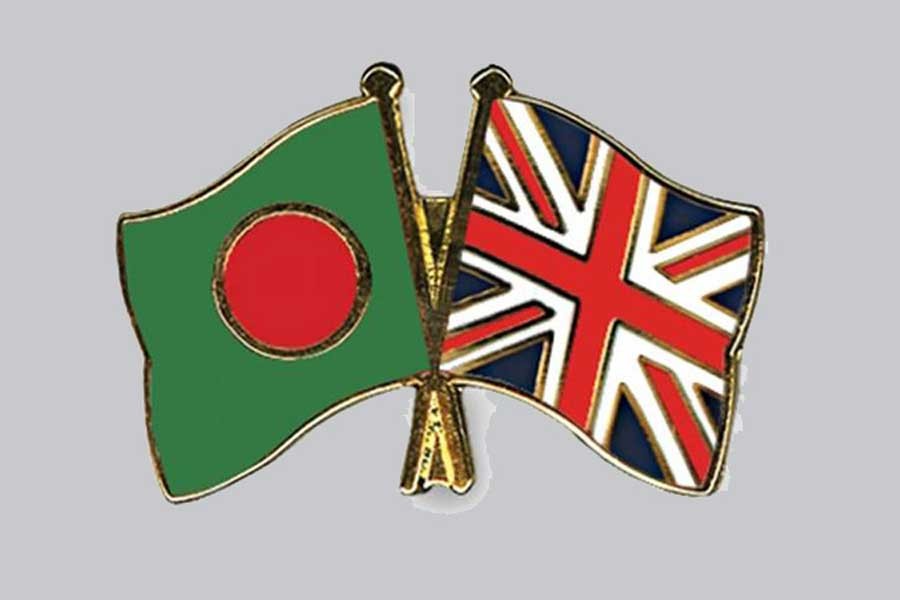 The United Kingdom (UK) has announced around £21 million (Bangladeshi Taka 218 crore) to support the Government's priorities for fighting COVID-19, as set out in the National Preparedness and Response Plan; and to support preparedness in the Rohingya refugee camps, says a press release.
The aid includes £7 million (Tk 72.8 crore) to multiple partners -- The United Nations Children's Fund (UNICEF), World Health Organization (WHO) and World Bank (WB)-- to help prepare the national health system, including managing logistics and procuring supplies of personal protective equipment (PPE) for health workers, laboratory supplies for testing, and oxygen support in hospitals.
It also covers £3 million (Tk 31.2 crore) to UNDP to reach at least 2.16 million people in urban slums across 20 cities with awareness raising information and handwashing facilities, in coordination with local health services.
Over £1 million (Tk 10.4 crore) to BRAC which has mobilised its nationwide network of 50,000 Community Health Workers and volunteers to raise awareness of COVID-19 in their communities.
More than £10 million (above Tk 100 crore) to existing UN and NGO partners to maintain essential humanitarian services and prepare the Rohingya and host communities for COVID-19 – including by establishing treatment centres, distributing soap, building more handwashing facilities, raising awareness about personal hygiene, and reaching out directly to vulnerable older people with advice.
The UK contribution is already reaching some 244,000 people, the press release issued by the UK High Commission in Dhaka, added.
Kamruzzaman