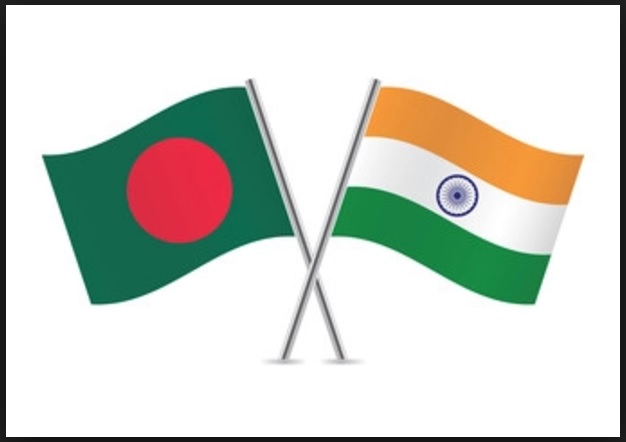 Bangladesh's apex trade organization Federation of Bangladesh Chambers of Commerce and Industry (FBCCI) has sought for more market access to Bangladeshi products in Indian market.
The south Asian country wants more raw materials from its biggest neighbor to increase production for the both states amid the outbreak of the novel coronavirus.
The interdependence between the two neighbors has been extended due to the increased trade of raw materials for industrial production in Bangladesh.
India is a major supplier of raw cotton to Bangladesh and at the same time is becoming a major garment export destination for Bangladesh, according to FBCCI assessment.
Sheikh Fazle Fahim, FBCCI president demanded more market access to Bangladeshi goods, especially for light engineering, agro-processing, chemicals and apparel to India.
Fahim came up with the comments during a virtual discussion on emerging business, investment opportunities and the underlying challenges of bilateral trade between Bangladesh and India during the pandemic.
The Confederation of Indian Industry (CII) organized the discussion last night titled 'Digital Conference on Doing Business with Bangladesh: Opportunities and Challenges'.
"In 2019, we yielded $9billion in bilateral trade," Fahim said.
Fahim said Bangladesh has already pledged 1.5 million USD to the SAARC Covid-19 Emergency Fund.
"From FBCCI we look forward to working closely with our Indian counterparts to address the new challenges and seek your support and cooperation in rebuilding and recovering from this crisis," Fahim said.
"An MOU between FBCCI and CII is an initiation of targeted and focused cooperation to maximize on bilateral value chain initiative (BVCI) beyond our nations," he added.
Riva Ganguly Das, Indian High Commissioner to Bangladesh attending the webinar said, "Both the nations have expanded infrastructure between both lands to ensure smooth import and export. We now have more options to empower bilateral trade by capitalizing on that developed infrastructure. For instance, the vast rail network between the two-nation can be a good example. The export and import of goods through the rail network can be beneficial for both the nation."
Abdul Matlub Ahmad, the President of India Bangladesh Chamber of Commerce and Industry expressing his remarks on the issue stated, "The trade and business community has been thriving on the friendship between the two countries—a relationship that has led to the development of the two nations both politically and economically. We can do even more."
Md Sirazul Islam, Executive Chairman, Bangladesh Investment Development Authority said, "India and Bangladesh are countries that share common roots. It is our closest neighbor and the greatest of allies whose contribution in our Liberation War in 1971 is simply unparalleled in the history of Nations. We want to further cement our alliance for our shared economic interest and for the good of our people."
Shri V Muraleedharan, the Union State Minister of External Affair of India said, "Bangladesh has been the biggest South-Asian ally. The leaders of both the nation have undertaken several infrastructural transformational projects that have incurred business growth in terms of import and export between the countries. We have seen a fruitful relation within the power and energy sector and both the nation can capitalize on so much more."