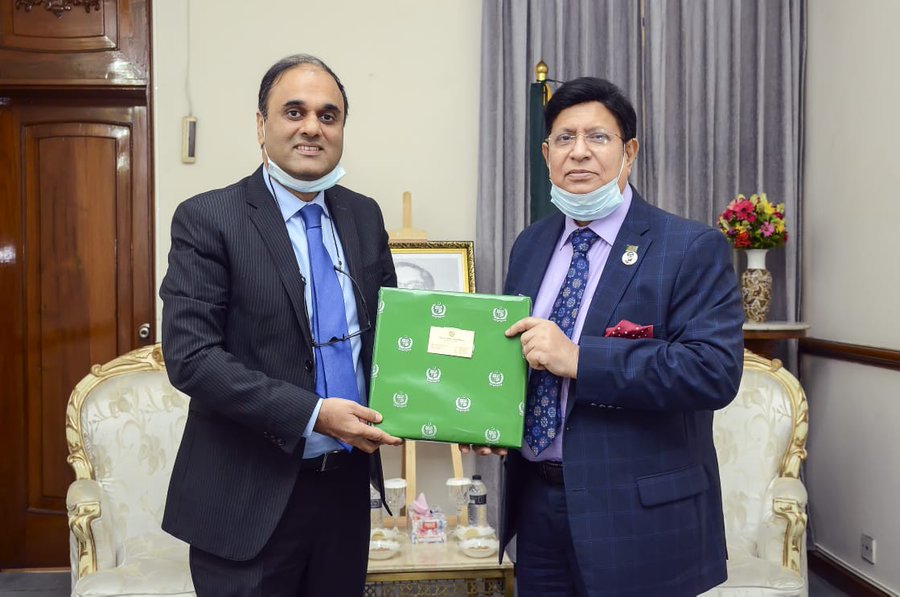 Top diplomats of Bangladesh and Pakistan held talks recently to promote bilateral relations in a possible thaw, according to official sources.
"Both sides agreed to promote bilateral relations with a forward looking approach," Pakistan's High Commissioner in Dhaka Imran Ahmed Siddiqui told Anadolu Agency on Wednesday.
Bangladesh gained independence from Pakistan in 1971 following an armed conflict. Relations between the two countries, separated by large swathes of Indian territory, have since been frosty.
Referring to the talks with Bangladeshi Foreign Minister AK Abdul Momen on July 1, Siddiqui added: "The two sides briefed each other on the COVID-19 situation in their respective countries and precautionary and preventive measures being taken."
He added: "It will be useful to revive existing consultative mechanisms and establish new consultative structures."
Emphasizing on working at private sectors Siddiqui said: "Pakistan believes there is a huge potential in bilateral economic and commercial cooperation. We must work together to realize this potential with focus on bringing our respective private sectors closer."
"We want stronger relations with brotherly Bangladesh in all walks of life. We share common bonds of history, religion and culture," Siddiqui said.
The Bangladeshi Foreign Ministry did not issue a statement about the meeting.
Earlier in February this year, Siddiqui presented his credentials to Bangladesh's President Md. Abdul Hamid as the new High Commissioner of Pakistan in Dhaka.
Siddiqui conveyed to the President the greetings and good wishes of Pakistan's President Dr Arif Alvi and Prime Minister Imran Khan and expressed desire of the Government of Pakistan to further bolster the bilateral ties between the two countries, according to local media reports. [Source: Anadolu Agency and others]