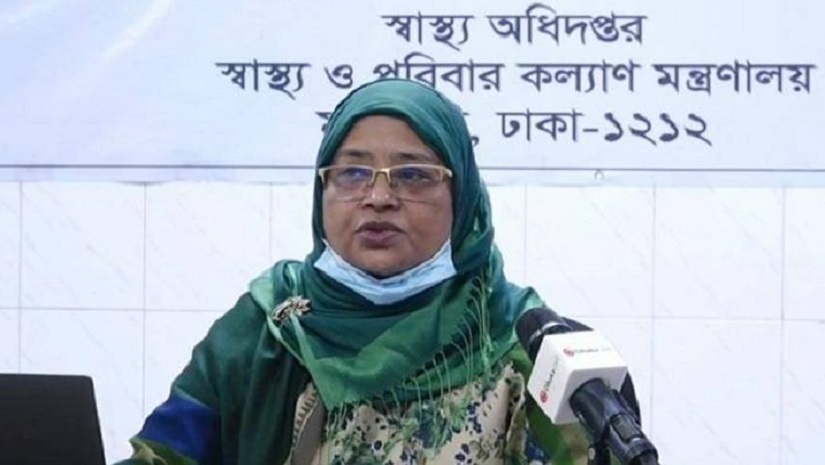 Bangladesh on Sunday recorded the lowest coronavirus infection cases in more than two and half months, according to health ministry report.
The country recorded 886 new cases in the last 24 hours, the lowest infection tally after May 9 when 636 people were tested positive for the virus in single day.
Bangladesh recorded the highest 4,019 coronavirus cases on July 2,2020 while the highest death casualties recorded on June 30 when the country recorded 46 single-day deaths.
However, with the new cases the total coronavirus infection figure in the south Asian overcrowded country of above 165 million people reaches to 240,746.
Meanwhile, the death casualties rose slightly on Sunday one-day after the country recorded the lowest deaths in two months.
The total death figure jumped to 3,154 with 22 new casualties reported on Sunday.
Earlier, on Saturday Bangladesh recorded 21 casualties in COVID-19 pandemic, the lowest deaths in the last two months.
Additional Director General (Administration) of the Directorate General of Health Services (DGHS), Prof Nasima Sultana, revealed the latest figures in the daily online bulletin on the Covid-19 situation on Sunday afternoon.
She also said 586 people recovered from the disease in the last 24 hours.
So far, 136,839 patients — 56.84% of all infected — have fully recovered across the country.