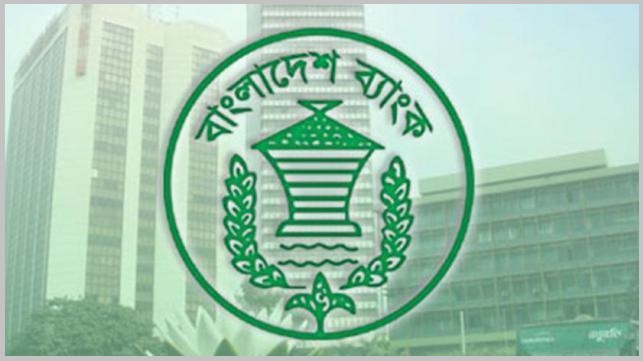 Experts at a web talk on Saturday warned the banking system of Bangladesh is facing unprecedented challenges as the on-going pandemic takes its heavy toll on the economy.
"This new reality is making senior bank executives anxious because the prognosis for the foreseeable future concerning a range of performance metrics, including profitability, liquidity, and capital is not good," Raquib Mohammad Fakhrul, President of Bangladesh Malaysia Chamber of Commerce and Industry (BMCCI), said.
He also predicted of social disorder due to this economic crisis. "Economic problems, when they fester and get compounded, affect social cohesion."
The talk was the session-8 of the BMCCI Web Talk Series entitled "Pandemic and Banking in Bangladesh" that was powered by the mobile network operator ROBI.
It also discussed the features of the current and post pandemic circumstances of Ready-made Garments Industry and its impact on Bangladesh economy.
Fakhrul added, nowadays, banking is much different than it was in pre-pandemic times. Many banks allow their employees to work from home with fourth generation ITC support through core banking software and well established IT networking, ensuring most of the services through technology based products and services.
"Some Banks also take advantage during current 'New Normal' situation of their well-established centralized banking model. However, some banks are facing challenges due
to lack of implementation of modern technologies. So, the way people are doing bank during the new normal will largely determine the future of banking operations. Banks should focus on some areas to meet customer demand during and after new normal to retain their customer base and
also to increase brand value."

The speaker of the session, Syed Mahbubur Rahman, Managing Director & CEO of Mutual Trust Bank Limited (MTB) began his presentation mentioning with the chief of International Monetary Fund, Kristalina Georgieva's quote that, "the year 2020 could see the worst global economic fallout since the Great Depression in the 1930s, with over 170 countries likely to experience negative per capita GDP growth due to the raging coronavirus pandemic."
He said, Export & Import declines almost by 40% within the last few months which is impacting all the business sectors including banks.

He discussed the assumption by Bangladesh Bank on country's economy for the post-pandemic period. The report anticipates all major indicators like Economic growth, export & import, foreign exchange reserve and also shows private sector credit growth will recover faster from the next
year onwards. Though the economic growth of the country will tumble to 3.8 percent this year, but will climb to 8 percent in fiscal year (FY) 2021-2022.

Afterwards, he said, currently banking sector is struggling hard with non-performing loans, declining margins in a capped interest rate regime, deteriorations in various efficiency indicators, government directed restructuring of loans, declining demand for loanable funds, etc.
He further said, now it's time for all other banks to change their mode of operation from traditional system to centralized operation system to fulfil customer's baking need during new normal and after the pandemic.
Majority of the banking can be done from home if we are ready to adopt the virtual banking in this pandemic through reducing paperwork, offering individual digital products, by educating customers, implementing electronic signature, electronic transaction & payments, building interconnected network, electronic channel, digital recording & archive etc.
He emphasized to increase the withdrawal limit from ATM booths and advised to pay installment and credit card bills through mobile banking account. He hoped these efforts would be highly effective to keep the banks less crowded and safe for both the clients and bankers.
Raquib Mohammad Fakhrul, President, Syed Moazzam Hossain, Past President, Mahbubul Alam, Hon. Secretary General, BMCCI provided their informative speeches and raised so many relevant questions on burning banking issues.
Treasurer of BMCCI, Syed Moinuddin Ahmed conducted the interactive session and facilitated the whole webinar.
BMCCI members, presidents of leading Chambers and Associations, bankers, Government officials, business leaders, media personalities, and journalists actively took part in the program.
Kamruzzaman