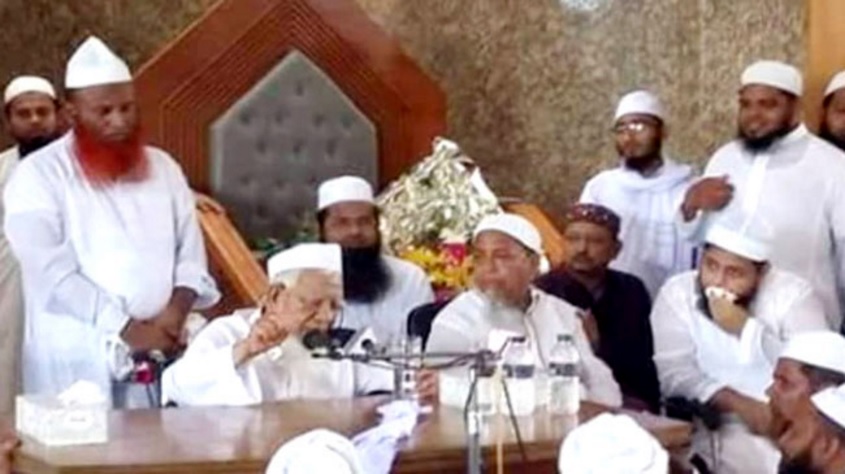 A Bangladeshi Islamic pressure group leader urges for appointing female teachers to teach female students to minimize female-related crimes.
"Female-related crimes can be abated if separate education system is run in schools, colleges and universities," chief of Hefazat-e-Islam Bangladesh Ahmad Shafi opined on Monday while inaugurating a new building of a madrasha in Narayanganj's Dashergaon Upazila.
He also emphasized on engaging females as house tutor for female students to control the crime.
He added: "Either male or female- all are the gift of Allah. At least one child of every parents should be admitted in Quran-Hadith-based educational institutions, or Madrasha".
Founding donor of Jamiatul Noor Al Islamia Madrasha Mohammad Harun-or Rashid, Officer-in Charge of local police station Mohammad Rafiqul Islam, Social worker Golgar Member, madrasha students and local people were also present at the inaugural programme.
Allama Shafi came to limelight during a mass upsurge under the banner of Hefazat-e-Islam in 2013, demanding to protect Islam and punish atheists for their defamatory speeches against Prophet Muhamad and Islam.
Kamruzzaman