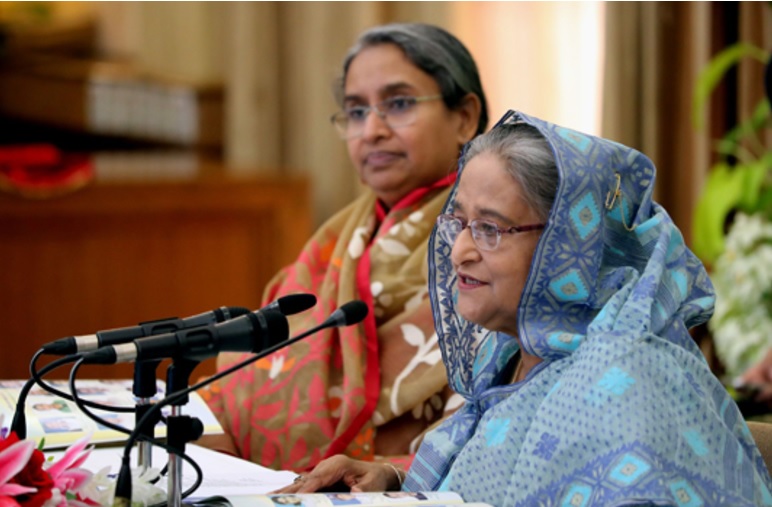 Prime Minister Sheikh Hasina on Wednesday appreciated the results of this year's Higher Secondary Certificate (HSC) and equivalent examinations, terming it good and acceptable.
"The results are sufficiently good and acceptable … I believe that students will do better results if they pay proper attention towards study," she said after receiving the HSC and equivalent results from Education Minister Dr Dipu Moni at her official residence Ganabhaban here this morning, state-run Bangladesh Sangbad Sangstha news agency report said.
Describing education as the key to building a developed and prosperous nation free from hunger and poverty, the prime minister said her government has taken various steps so that the students to be attentive towards education.
"So I think that why the students will fail," she said.
Sheikh Hasina said an educated nation can build a developed, prosperous, poverty and hunger-free country.
She congratulated the successful candidates and told the unsuccessful examinees not to be disheartened.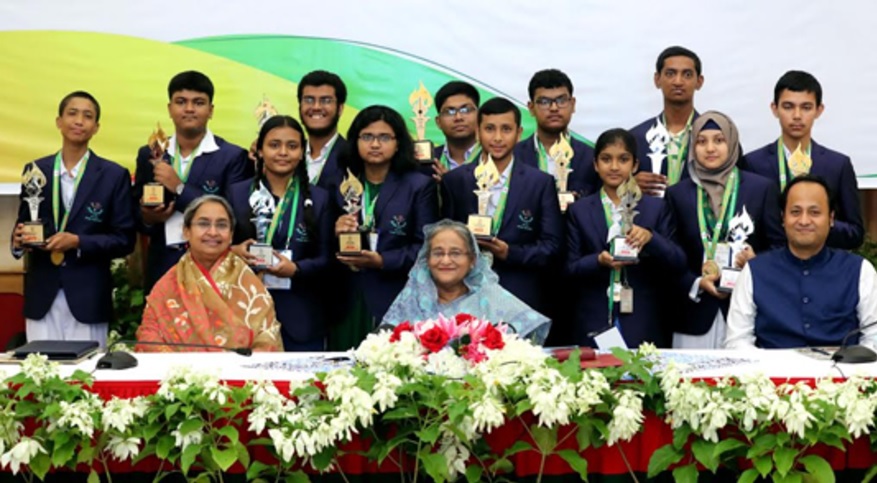 "You'll get the chance next time. We've formed a policy if any student fails any subject, he or she will get a scope of sitting for that particular subject," she said.
The prime minister congratulated and thanked all concerned including teachers and officials for publishing the results before the stipulated time.
Deputy Minister for Education Barrister Mohibul Hassan Chowdhoury Nowfel was also present while Principal Secretary Md Nojibur Rahman conducted the programme.
Kamruzzaman