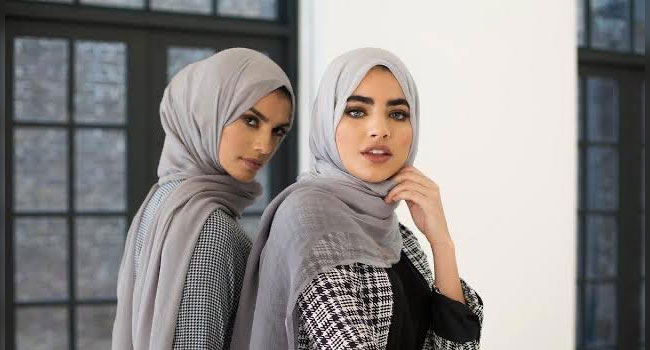 Cultural and Religious contemplation has molded a new sense of global fashion/lifestyle which is now popularly labelled as Modest Fashion.
The topic of Modesty seems pretty outdated. It looks like, people's school of thoughts are stuck and limited to the dictation of wearing a veiled cloth when it comes to 'Modest Lifestyle'
Recently, people are coming out of the box and being largely aligned with proper knowledge about
'Modest Lifestyle'. It is not only limited to attire but other aspects as well.
Modest Lifestyle refers to the term of being modest with behavior, attire and having lifestyle which includes everything that defines modesty. Be it the food you consume or the things you use in your daily lifestyle. Modest lifestyle links with everything a person considers to be one's essence.
Trying to maintain a modest lifestyle means working on your betterment every-day for yourself but not to portray a window dressing image towards others.
This includes
- Fashion
- Lifestyle
-Attitude
Julia Driver, an American Philosopher, observed this aspect of modesty in 1989 and coined the term "virtue of ignorance" to describe it. She pointed out that we enjoy it when people are oblivious of their own positive attributes. There's something endearing about a bright or kind individual who does not realize how bright or good they are. Overly self-aware beauty can come across as spoiled. So it is with modesty, according to Driver: being modest means not knowing how good you are.
Furthermore, When it comes to attitude based modesty puts reasonable value on one's ability or worth, a person is neither courageous nor self-assured and is prone to skepticism. Likewise, deriving from or resembling a modest nature to forming decent dressing and acting in a manner which is appropriate.
While referring to a modest lifestyle, it is something which is not ostentatious or pretentious. One has to adapt it within herself/himself.
In recent times, Modest Lifestyle has been adapting a new term known as
'Halal Lifestyle' which has been spread out in the community as a healthy and modest lifestyle.
The insights of halal lifestyle denotes to maximum Muslim Community of Bangladesh.
The Global Halal certified Brand named 'Lafz' is now in Bangladesh which is massively hitting the community who are in search for a healthy and decent lifestyle. As Modest Lifestyle is not only based on attire, people's consumption also matters. Lafz has introduced a range of product line on Cosmetics, Lifestyle & Skincare leading in the market covering 20% share in the market. All of their products are made with no animal derived or harmful ingredients. Even the body sprays they are manufacturing is alcohol free. Most people are maintaining their modest lifestyle quite comfortably after this brand has introduced such products.
AdibaHaque, a resident is Dhaka has mentioned about using halal products for the last 6years following the global trend and she is happy to find out that Lafz is now in Bangladesh market.
"Even two years back, I had to order from foreign countries, but now I can buy halal certified products from here in Bangladesh which is not even harming my faith but as well as helping me to keep my lifestyle healthy & beautiful"
If we look into global data, people are being educated in the line of using halal products to continue their healthy and modest lifestyle. One does not have to follow a particular religion or be stereotypical to follow a proper modest lifestyle. The insights include in what you eat, what you use, what you wear and also how you behave. Halal food, Halal cosmetics are a part of Modest & healthy lifestyle now.
People are way too aware of the term "Modest Lifestyle" other than sticking into the statement of Modest Attire.