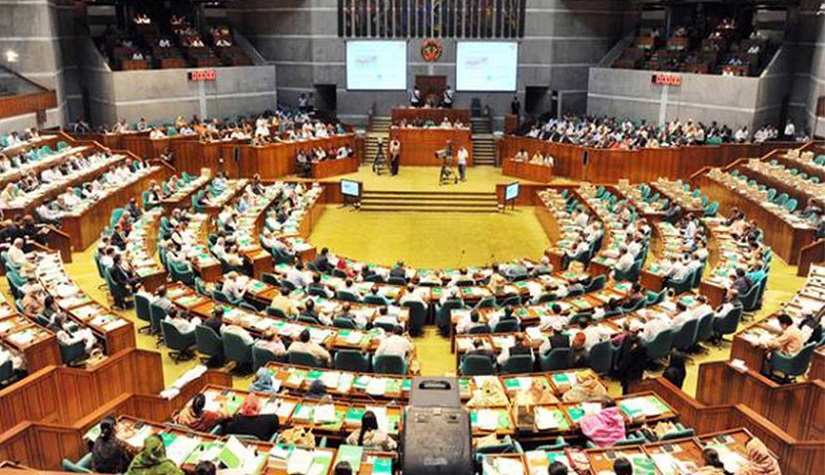 Around Bangladeshi Taka 1,636 million, or $19M, was misused due to the quorum crises in the 10th session of the national parliament, according to a study by Transparency International Bangladesh (TIB).
The 23 sessions of the previous parliament witnessed over 194.30 hours of quorum crisis, the TIB came up with the assessment at a press conference at its Dhanmondi office in Dhaka on Wednesday.
The report also pointed out many other observations on the tenth parliament that began its journey from January 2014 and continued till October 2018.
The Bangladesh chapter of the international corruption watchdog also said that only 12 percent of the total time was spent to pass bills in the tenth parliament and a total of 193 bills were passed in the last parliament.
The upper house of the British Parliament, the House of Lords, spent a total of 48 percent of its sessions to pass bills in the year 2017-2018. While in the 16th Lok Sabha in India spent around 32 percent session hours to enact bills.
In the tenth parliament session of the Bangladesh National Parliament, around 31-minute time was spent to pass a bill on an average while in India (16th Lok Sabha) it took 141-minute time to pass a bill.
According to TIB report, 71 percent of the total bill which was passed in the previous parliament took between one to 30 minutes.
TIB Executive Director Iftekharuzzaman said the main opposition Jatiya Party could not play its due role in the last parliament. In the eighth parliament, nine percent time was spent to enact bills (2001-2005) while in the ninth parliament (2009-2013), this time was eight percent.
Kamruzzaman