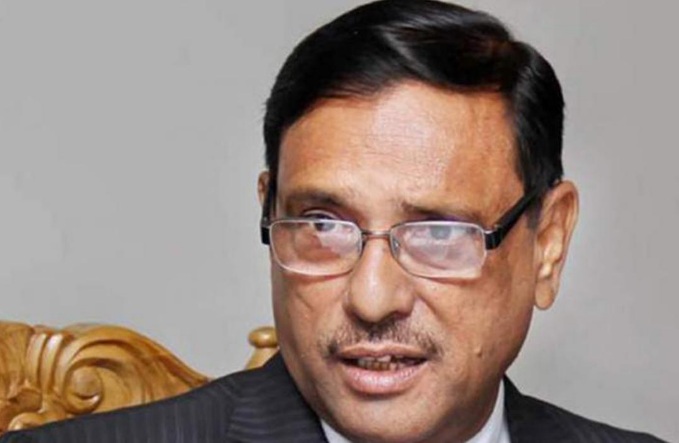 The ruling Awami League party General Secretary Obaidul Quader has said the government is working sincerely to tackle the prevailing dengue and flood situation.
He said this while delivering speech at a program marking the silver jubilee of Bangladesh Awami Swechchhasebak League (BASL) in Dhaka on Saturday, reports United News of Bangladesh.
Pointing at communal activities at home and abroad, Obaidul Quader, also the road transport and bridges minister, said: "Rumours are being spread across the country. Some people are speaking against the country both at home and abroad. The government will investigate it."
Liar cowboy
Talking about BNP's claims over Khaleda Zia's ill-health, he said, "Even if BNP tells truth now, people will not believe it. This is like the story of the cowboy who used to tell lies. They're spreading misinformation like the cowboy about Khaleda's health."
The deterioration of Khaleda Zia's health condition was more of propaganda than anything substantial, Quader said. "Doctors did not say her health condition is deteriorating."
The Awami League leader said BNP was behind the recent rumours that spread across the country.
"The BNP office is a big rumour mill," Quader said. "From there, rumours and propaganda are spread through press briefings."
Speaking to Swechchhasebak League leaders, Obaidul Quader said, "Our path is still full of challenges. The development in the country triggered by Sheikh Hasina has unlocked huge opportunities. We have to tap that by accepting the challenges."
BASL President Mollah Mohammad Abu Kausar, General Secretary Pankaj Debnath along with a large number of central, metropolitan and district committee leaders were present in the program.
Kamruzzaman